What's the Purpose of a Tooth Filling?
A tooth filling is used to repair a tooth that has been damaged by trauma or disease, so it may no longer be functional. A filling can save the tooth rather than having to remove it and may be a simpler remedy than a tooth bridge or a tooth crown.
What's the Purpose of Dental Crowns for Teeth and Tooth Bridges?
Tooth crowns and tooth bridges are used to repair teeth that are damaged, whether from heredity, trauma, or disease. A crown is for one tooth, a bridge is for more than one tooth. Call us today to learn more.
Do I Need a Special Dentist to Complete Fillings, Crowns or Bridges?
All of our dentists in Miami can install fillings, crowns and bridges. They may occasionally refer out to specialty dentists, but most dental work can be done in our office.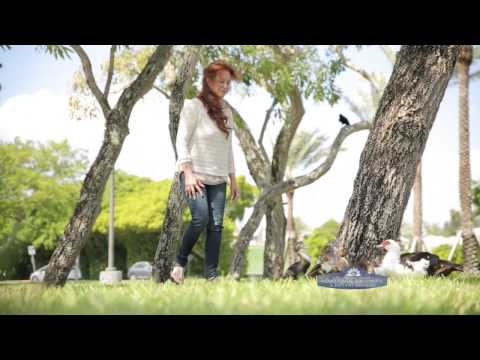 Do These Dental Services Cost a Lot?
While we are unable to give you an estimate of the tooth filling cost, the dental bridge cost or the dental crown cost, without seeing you, we can tell you the cost depends on multiple factors. Those factors may include materials chosen, treatments required, and the severity of your case. Call us today in [GOEID] for more accurate pricing for your situation.
What Are the Different Types of Fillings?
Dental fillings are available in four types: amalgam, composite, porcelain, and gold. Each type of filling has benefits and your dentist in Miami will help you decide which is best for your situation. Not all fillings are appropriate for all teeth.
Are Different Types of Crowns Available?
Dental crowns are available in four types, ceramic crowns, porcelain-fused-to-metal crowns, base metal alloy crowns and gold alloy crowns. Each type of crown has benefits and your dentist will help you determine which type is best for your unique needs. Call our dental office in Miami to schedule an appointment.
Are Different Types of Dental Bridges Available?
If you need a dental bridge, you have three options: traditional bridge, a cantilever bridge and an implant-supported bridge. Not all types of tooth bridges are suitable for all teeth but your dentist will help you determine your best options. Contact our office in Miami to make an appointment.
Is the Dental Crown Procedure Extensive?
You'll need at least two office visits for installation of your dental crown. On the first visit, we'll prepare your tooth or teeth for installation of the crown. We'll take measurements and impressions, then we'll install a temporary crown.
On the second visit, we'll remove the temporary tooth crown and then install the permanent crown, which we'll adjust for optimum comfort. Call our office in Miami if you need to schedule an appointment for a dental crown procedure.
Is the Tooth Bridge Installation Procedure Extensive?
The procedure for installing tooth bridges is very similar to that of a dental crown installation. The primary difference is the dental appliance that's to be installed. If you need dental caps or a dental crown, call our office in Miami and we'll be happy to help you. Don't risk your beautiful smile, call us today.
Call us at (305) 306-9250 today to schedule your appointment or book an appointment online.
Office Hours
Monday

7:30 AM – 9:00 PM

Tuesday

7:30 AM – 9:00 PM

Wednesday

7:30 AM – 6:00 PM

Thursday

7:30 AM – 6:00 PM

Friday

7:30 AM – 5:00 PM
Our patients leave smiling


I became a patient almost 5 years ago when I got my All-on-4. Best decision I've ever made. Dr Barrantes and Magaly are absolutely wonderful. They always make me feel like I'm their most important patient. The staff is great and very professional no matter what your issue is they will accommodate you to resolve it. I was in the office this week and after all this time Dr Ziegler knew me by my…

Nora B.

See Our Reviews on



5 Star service all the way. Dr Barrantes is certainly one of the cutting edge implant dentists in the country. It shows how he cares deeply about his patients and takes great pride in his work. I would Recommend the entire staff of Miami Center for Cosmetic and Implant Dentistry to anyone who has had bad experience with dentistry work in the past. Thank You for rebuilding my smile!

William H.

See Our Reviews on



I absolutely love the fun & friendly atmosphere! The doctors are very professional & the staff is great. My children, ages 16,13,11,9 LOVE it there!!

Tiffany W.

See Our Reviews on



I did a lot of shopping around for the "all on four" implant surgery and Dr. Ziegler put my mind to rest that I had come to the right place. Dr. Barrantes, who actually performed the surgury, is very skilled and professional. His assistant Magaly is also very talented and professional. I get a hello and smiles from everyone I come in contact with. A very friendly and professional team.…

Paul K.

See Our Reviews on



Excellent service and all the staff was great. Drs were all very kind and always made sure I was comfortable with little to no pain. Very little wait time upon arrival. Would highly reccomend.

Dusenka E.

See Our Reviews on



I recommend this group as the best at what they do

Ge S.

See Our Reviews on



Recomiendo a todos que vengan a ver a Magaly y el Dr. Barrantes y la oficina. Todos son muy amables y buena gente y muy profesionales. Catrgoria #1 en todo que hacen.

Claudio V.

See Our Reviews on



Everyone in this office is so nice and accommodating! They will work with you in case of emergencies.

Stephanie J.

See Our Reviews on



Después de haber tenido una mala experiencia en otro lugar. Encontré el lugar perfecto y doctor perfecto. El Dr Barrantes y Magaly son muy buenos. Me devolvieron la confianza en sonreír.

Yomeri N.

See Our Reviews on



The best service of any dentists….The best team

Nadege C.

See Our Reviews on



I recently visited the Miami Center for Cosmetic and Implant Dentistry and had a wonderful experience there. The ladies in reception and dismissal area were friendly and very professional. I really like how modern this office is. The highlight of my visit was meeting with Dr. Jan Ziegler. I really felt that he cares about my dental health and wants me to feel like a part of the office family. Than…

Natalie V.

See Our Reviews on



I called for an emergency where a crown had fallen out. I had just landed in Miami for vacation and had never been here. The staff were very helpful and got me into a chair a half hour after I called. Dr. Ryan listened to my concerns and went the extra mile to correct the problem. He gave very sound advice and I couldn't have picked a better office to call in my emergency.

Tom A.

See Our Reviews on



Girls are all pleasant, professional and most important of this place… ALWAYS on time

Silvia Z.

See Our Reviews on



It was a wonderful experience

Carmen M.

See Our Reviews on



Love Maria! She's been doing my cleaning for years and wouldn't change her for the world!

Jenlajud

See Our Reviews on



Words can't describe how happy I am with the service. The staff was friendly and the doctor was caring and funny! I went in because I saw an offer for $20 which included a cleaning and a consultation. $20 was DIRT CHEAP and I got lucky and did the cleaning the same day! They didn't try to oversell me on unnecessary things and spoke to me like if I was family instead of a paying customer. They…

Lucia S.

See Our Reviews on



I have been a patient of Miami Center for Cosmetic and Implant Dentistry for over 15 years and couldn't be happier with their service and professionalism. Very courteous and knowledgeable staff and doctors, and my hygienist Jeanine is the best! they are very reliable and experienced, wouldn't go anywhere else.

Mayra V.

See Our Reviews on



I love this dentist office. They are top notch and make you feel your important to them and are very accommodating in all respects, from the time you make your appointment ro the end of whatever service you are receiving. If you are afraid of injections be sure to ask for Dr. Ryan, he has rhe magic touch since you won't feel a thing.

Bibiana R.

See Our Reviews on



Everyone from the receptionist to appointment to the dentist were extremely attentive and knowledgeable. Overall a very good experience.

Rosie M.

See Our Reviews on



Best dental experience ever. From the friendly staff to the knowledgeable dentist's. From the time you walk in they make you feel special. I genuinely hate going to the dentist as do many but they made me feel right at home. They make you feel like family and make you at ease knowing they are going to take care of you. Very informative, caring, passionate, and knowledgeable throughout the wh…

Ramon P.

See Our Reviews on



Great service with my children thanks to Iyovis!

Kymberlyn H.

See Our Reviews on



Muy profesional la doctora ortiz y su equipo de asistentes.

Kevin L.

See Our Reviews on



Great Dr. Ryan and Dr. Barrantes and they're staff very professional very friendly e everyone was great and the office staff was great experience

Henry V.

See Our Reviews on



escelencia y calidad se brinda en los tratamientos de cirugia e implante dentales despues de realizarme un tratamiento de implante dond Recib unbuen servicio

Nancy B.

See Our Reviews on



Over all experience care professionalism of the staff

Lorena H.

See Our Reviews on



Excelente, muy profesional.

Lissette V.

See Our Reviews on



Jeanine is the best!! Everyone is kind. Thanks

Peggy G.

See Our Reviews on



Great staff. Very friendly and caring! I recommend it to everyone! Very professional as well!!

Eduardo C.

See Our Reviews on



I love my hygienist, Janine. She is sweet, kind, personable, and more importantly, very skilled at her profession. She makes it as enjoyable an experience as if canbe to get your teeth cleaned. I trust Dr. Ryan. He never suggests getting work done that isn't necessary.

Wendy S.

See Our Reviews on



Simply beautiful everything about my visit was great.

Barbie H.

See Our Reviews on



Dr. Barrentes, is the real thing, he is always optimistic, with a smile wanting to take care of you, any issue whatsoever he goes right at it, his right hand lady Magaly is always there to assist, takeover, and follow thru. The staff is very friendly, great place to feel like at home. Thanks everyone for allowing me to be a part, see you soon. I give them FIVE stars, always took care of my teeth,…

Andres H.

See Our Reviews on



Over all experience excellent start to the ending

Lorena H.

See Our Reviews on



Super friendly staff & they were very nice with my five year old daughter

Gillian A.

See Our Reviews on



The beautiful caring staff. They make the clients feel like family. They deserve a big raise.

Christopher B.

See Our Reviews on



Good service

Ariana D.

See Our Reviews on



Treatment and service is excellent and environment is always clean

Nilaicy D.

See Our Reviews on



Staff was friendly, wait time was short and the appointment was quick and to the point.

Heather V.

See Our Reviews on



Great staff, very helpful and friendly

Lucas C.

See Our Reviews on



My daughter has been a patient of The office since she was small and is Now in orthodontic treatment.Everyone is wonderful and they all make you feel like family.

Clari A.

See Our Reviews on



I am very happy with their service. Dr. Ziegler explained everything and had me meet the Oral Surgeon prior to implants. The office staff is super nice and Dr Barrantes the Surgeon is excellent as well as caring about his patients. His Assistants the girls are wonderful and Magali is a gem. I also like that their hours are very convenient. They are really caring and professional.

Gloria S.

See Our Reviews on



I have been attending this office for well over 13 years. I needed extensive work that included orthodontics, crowns, and an implant. Today I have a healthy smile. Janine is the most caring, gentle, professional, and knowledgeable hygienist I know. Thank you guys!

Lu S.

See Our Reviews on



He recibido SIEMPRE un trato MUY amable y respetuoso…adoro este lugar.

Xiomara S.

See Our Reviews on



Las doctoras y las asistentes son excelentes.Son amables y responden a todas nuestras preguntas.Estamos muy felices y las recomendamos 100%.

Ana Q.

See Our Reviews on



The staff is great and the doctor takes his time and explains every step of th process

Yoelsy T.

See Our Reviews on



Very happy with Doctors, my daughters go to the dentist without fear.

Axel M.

See Our Reviews on



Dr. Ziegler is Great. Very patient. Explains procedure. Amiable, wonderful, & caring staff

Sandra W.

See Our Reviews on



Excellent, amazing professionals, all of them + they treat you as a Family

Jesus R.

See Our Reviews on



Excellent general dentistry care in one office. Staff is amazing and caring. Pediatric dentist is amazing and the staff has the best patience and attention with kids a parent can ask for. Over all excellent hands down.

Carla M.

See Our Reviews on



People are very friendly – Janine is the best !!! I have been doing cleanings with her for the past 15 years, and will not change her for anybody else.

Guille G.

See Our Reviews on



Maria, the dentist hygienist is friendly and takes pride on her work. She always does an excellent job.

Myrna M.

See Our Reviews on



so happy with this office love the staff and Doctor have told all my friends about it!!!!!!!!

Ivanna P.

See Our Reviews on



I absolutely love this dentist! The staff is great and so is the service. I've been coming here for over a year already and I highly recommend it!

Nichole G.

See Our Reviews on



Everyone in the office is wonderful DR.ORTIZ AND Dr.rothman are excellent great care and lots of love from the staff

Aurora M.

See Our Reviews on



I've been with them since I was young, I've always had a good experience. I love them so much!

SorryItsSel

See Our Reviews on



The office staff is very efficient and courteous in the pediatric side as well as in the adult side. The Dentist and Dental staff are also great! My daughter has braces and has to go every month and I never feel burdened by making the trip because I am in and out quickly and the office staff are very accommodating.

Celia M.

See Our Reviews on



Una excelente atencion y muy profesionales se los recomiendo son los mejores en Miami

Tania P.

See Our Reviews on



My kids have been patient of the office since they were old enough to walk Dr Ortiz is amazing very patient and attentive with the children strongly recommend her to everyone.The staff is also very friendly.

JMR S.

See Our Reviews on



I've been coming here for about 2 years already and they have amazing service & doctors. I would recommend anyone to come to this office, but above all I think this is one of the best places to go to!

Alyah R.

See Our Reviews on



Just had my braces put on this place is amazing the staff here is wonderful so very helpful and careful a buddy of mine recommended me and I love it highly recommend it

Karel R.

See Our Reviews on



So happy with my daughters treatment Dr.Rothman and Dr.Ortiz is the best in what they do strongly recommend to family and friends

Sandra C.

See Our Reviews on



I AM very happy With this office. Especially with Janine. Because she does a Great job at keeping my hygiene and oral health on track. My husband is very fearful and after seeing their wonderful team, he will not go elsewhere ever again. You must Go see them for the BEST quality dental care.

Maria F.

See Our Reviews on



very professional informative and caring with patient, is my experience . They made me feel at ease from the beginning of my implant surgery to end , thank you for that and God bless every member of the staff!!!

Francisco M.

See Our Reviews on



Have been going there for over 10 years, excellent service.

Tacey K.

See Our Reviews on



Customer Service

Caden C.

See Our Reviews on



Because every time I have an appointment starting with the receptionist, the doctor, Magaly, Claudia and other members of the staff are nice, courteous, friendly and always receive you with a smile.

Rita L.

See Our Reviews on



Always the service is the best.

Osvaldo G.

See Our Reviews on



Muy profesional la doctora ortiz y su equipo de asistentes.

Kevin L.

See Our Reviews on



Clean, and amazing stafff!! They were friendly nice made you feel at ease conversed with you. Very considerate and nice and understanding let you ask questions always gave answers never belittled you or made you feel like you can't ask questions and just awesome !

Makenzee R.

See Our Reviews on



Nothing but great things to say about this place, I've been attending this dentistry for over 15 years they're amazing, caring and know what they are doing. Best Dentists in Miami!!

Cielo F.

See Our Reviews on



Really great service

Jorge O.

See Our Reviews on



Excellent service. The doctor is experienced and personable. The hygienist is on time, painless, and friendly.

Kimet P.

See Our Reviews on



Attention and results

Lionel M.

See Our Reviews on



They treat patients like family

Georgia O.

See Our Reviews on



Front desk girls worked me in last minute. Doctor was great! The whole staff was friendly and my son enjoyed the visit.

Roman M.

See Our Reviews on



Very professional staff, excellent doctors! First time in my entire life that I feel so comfortable with the dentists and the persons touching my mouth.

Ibrahim D.

See Our Reviews on



Amazing staff and excellent, professional service. Janine is outstanding and very caring about her patients. Recommend highly !

Pablo V.

See Our Reviews on



Everything was great overall friendly people great service

Suzette K.

See Our Reviews on



Janine is the best, most awesome dental hygienist. Been with her for years!! Make sure you call a few weeks ahead of time for an appointment because she's always booked…. that's how great she is!!!

SlurmP P.

See Our Reviews on



From top to bottom a first class office. Staff super friendly, courteous, warming, knowledgeable, and caring. Best experience at a dentist office I've ever experienced. Highly recommended.

Ramon P.

See Our Reviews on



Great customer service

Anthony B.

See Our Reviews on



I have been coming to this center for the last 18 years. I only trust this center with my dental care.

Liza M.

See Our Reviews on



Professional and friendly staff. Happy with prophy service.

Diana S.

See Our Reviews on



I have been coming to this dentist office for years and I love it! My hygienist is Janine and she is the best. Always great patient care! I'm moving out of state and will definitely miss coming here. Great doctors, staff, and location!!

Vanessa R.

See Our Reviews on



I've been going to this dental office for several years now, and it is well worth the drive. Everyone is super nice and professional. Wait times are not that long. Dr. Ryan truly cares, and did a great job putting in a crown. My hygenist Maria is gentle, thorough, and friendly, and I actually enjoy my visits with her. If you need financing, they can set you up with Care Credit.

Marian W.

See Our Reviews on



Reliability, friendliness, service and quality

Emilio L.

See Our Reviews on



100 % excellent customer service in all areas, like the office staff the dental assistants, hygienist, the doctor , everyone is very professional and kind.

Elizabeth M.

See Our Reviews on



Experience over all is excellent in this office dentis

Lorena H.

See Our Reviews on



The staff is very proffesional, nice and specially very patient with the kids! Love them!!!

Nathan R.

See Our Reviews on



Staff and Dentist were phenomenal. My daughter went in for her two bottom baby teeth removal. Everyone made her feel very comfortable and relaxed for the procedure. She did not feel anything and came out happy . I would recommend them to anyone . Very child friendly and very professional.

Lynda A.

See Our Reviews on



U guys trrat me very carefully. And i you guys answer all my questions. Thank you for beign so nice to me.

Sophia S.

See Our Reviews on



Wonderful place. Dr. Ryan is amazing!

Cristina K.

See Our Reviews on



Great customer care, comfort of their care and knowledge, ability to make you feel like a friend, not a patient

George P.

See Our Reviews on



Great professional team of doctors and their amazing staff. Certainly would recommend to my friends and family.

Jose C.

See Our Reviews on



Great staff, feels like home. Happy to be a patient from them

Francisco Q.

See Our Reviews on



My son just got his braces here about 2 months ago and what I can say is their prices are affordable and the staff is super friendly and always with great attitudes. I would definetly recommend this office for those looking for orthodontic needs.

Jessica A.

See Our Reviews on



I started coming here when I was a teenager for braces and once I had my daughter she started going too. I love this place. It feels like home. And they make sure my 6 yr old always has a pleasant time!

ELIZABETH A.

See Our Reviews on



Excellent service, I have a toddler and they handled him extremely well, the assistant and the doctor were both amazing. I recommend 100%

Kavyta R.

See Our Reviews on



I have been a patient of Miami Center for Cosmetic and Implant Dentistry for over 15 years and couldn't be happier with their service and professionalism. Very courteous and knowledgeable staff and doctors, and my hygienist Jeanine is the best! they are very reliable and experienced, wouldn't go anywhere else.

Mayra V.

See Our Reviews on



The best service ever! They have great prices and are always willing to help you. They also have late hours for those of us that can't afford to miss work! I've been a patient for over 7 years. Thank you!

Maria M.

See Our Reviews on



Ryan Ziegler is an exceptional and heart warming dentist. The service he provides is from his heart and treats you with such awesome care that you feel comfortable knowing he will be seeing you. His honesty and integrity are above and beyond reproach. I highly recommend Dr. Ryan for your dental needs.

Cheri H.

See Our Reviews on



I have been taking My daughter to Dr.Ortiz and Dr.Rothman they are amazing,the staff is very friendly and we feel at home.

Yoan S.

See Our Reviews on



Great work done by Maria

Jorge F.

See Our Reviews on



I love coming to this office everyone is wonderful and very accomodating. Janine is a wonderful hygenist!!!

Jova L.

See Our Reviews on



Janine is amazing and the entire staff as well! I drive from south miami just to get my dental work here.

Juan M.

See Our Reviews on



Friendly and professional atmosphere

Francisco M.

See Our Reviews on



Janine is the best hygienist in Miami! Very highly recommended.

Leo F.

See Our Reviews on



The staff was curtious ,efficient, professional.

Chris C.

See Our Reviews on



My wife an I have been coming here years, now my youngest son has use the orthodontist services…..very professional office staff and dentists……

Bruce R.

See Our Reviews on



Had a wonderful experience the doctor and staff are amazing. Will recommend to everyone I know

Javier J.

See Our Reviews on



It is a nice place with a very gentle and professional staff.

Mario F.

See Our Reviews on



Everyone is great in the office. I have already recommended and will do so in the future.

Vanessa V.

See Our Reviews on



Excellent result with my dental implant and composites. Will continue to come here for treatments.

Sheryl D.

See Our Reviews on



Excellent service provided by father and son practice.

Daniel C.

See Our Reviews on



The office vibe, the care afforded to patients, the cleanliness, the staff, the dentists, all of the above.

Denise R.

See Our Reviews on



The staff was very friendly and polite, and the doctor explained everything to us in a good maner.

Lucas A.

See Our Reviews on



They treat you like family.

Sylas H.

See Our Reviews on



The whole staff is truly are the best in the business. Thank you from the Capote Family

Jose C.

See Our Reviews on



They were nice and friendly

Alejandro M.

See Our Reviews on



Professional! Treated like family, great results from all work done. Short treatment completion time. Constantly getting compliments on my smile!!!!!

Zuen B.

See Our Reviews on



Very courteous, respectful staff.

Myrtle K.

See Our Reviews on



It is a pleasure to come to this practice.Everybody is so nice and professional. I moved out of Miami , but I still come to them and I recommended friends to come too.

Carmen G.

See Our Reviews on



I am very content with how they operate within there facility. the staff and doctors are very professional, attentive and work wonderful. I always have a great experience when i'm there. What i admire the most is that they are all very honest and they try to work with you. They certainly earned my trust and a returning customer. Thank you all.

Sharbel M.

See Our Reviews on



Jannine is the best!

Laura C.

See Our Reviews on



I have been a patient for about 20 years. My son has been a patient for almost 17 years. The staff is pleasant, which includes the Dr.'s (both Dr. Jan Ziegler and Dr. Ryan Ziegler), as well as Janine Vega, the hygienist. They are caring and go the extra mile when attending to both my son and myself. I trust them.

Xiomara B.

See Our Reviews on



Really good service. The people is very kind. We feel very comfortable.

Mariana C.

See Our Reviews on



The primary reason is Janine as an Higenist , she is the best you have in the Dental center

Yolanda L.

See Our Reviews on



Had a very good experience with Dr.Barrantes and his whole staff. Everyone in the office is very nice and efficent. Must go see them!!!

Ginette H.

See Our Reviews on



Very good Doctors and outstanding service.

Willie V.

See Our Reviews on



Awesome experience, the staff is really professional and helpful. The Dentist and the Hygienist are amazing. It took me a while to find a good dentist, my luck a found a great dental office.

C H.

See Our Reviews on



Awesome experience, everyone is professional and efficient.

Andrew P.

See Our Reviews on



Dr. Ryan Ziegler is the greatest dentist ever. No one can top him. Recommend him for anyone wanting a great dentist who does superior work. Friendly and helpful staff. State of the art equipment. Great atmosphere making you feel very comfortable. Janeil Morphonios

Patricia F.

See Our Reviews on



I have always had a great experience

Luisa A.

See Our Reviews on



Janine is amazing! She is very detailed and makes regular cleanings a very great experience! I highly recommend them.

DANIEL C.

See Our Reviews on



Janine was awesome with my cleaning. Great staff! Highly recommended!

Gordon W.

See Our Reviews on



Because they always make you feel welcome and treat you like family . No matter how much time has passed they always remember you. Dr. Ryan Z and Dr. Jan Z, Dayami and Daimi they make so a wonderful team !!!

Ana F.

See Our Reviews on