Why Flossing Is a Must, Not a Maybe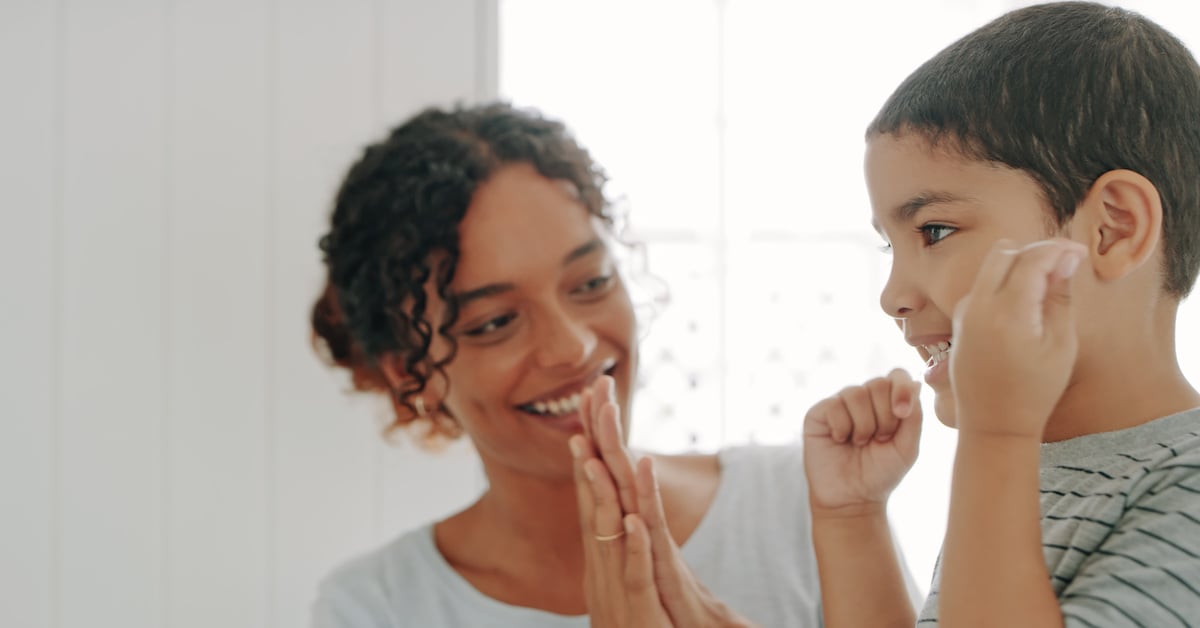 While daily brushing is a good habit to instill, you also need to be sure that you are flossing your teeth on a daily basis. This often-overlooked dental hygiene habit is the only way that you can get rid of the plaque and food particles that collect in between your teeth and gums. A failure to floss daily leads to decay, disease and severe dental issues that are otherwise easily avoided by establishing proper oral hygiene habits.
Everything we eat and drink contains sugars that attach themselves to the teeth and gums. Failing to eliminate those sugars on a daily basis leads to the sugars become acid that is full of bacteria that will attack tooth enamel. The acid will then quickly transform into a layer of plaque, leading to swollen gums, gum (periodontal) disease, and tooth decay. Luckily for you, you can prevent many of these issues from occurring via the simple act of flossing for a few minutes each and every day.
In addition to keeping your mouth happy and healthy, flossing may also reduce your risk of developing serious systemic diseases such as heart disease, diabetes and pneumonia. Recent studies indicate that there may be a link between gum diseases and systemic diseases. While the link is not yet clearly understood, some dental professionals believe that the connection lies in the oral bacteria that cause inflammation. By flossing your teeth every day, you could be reducing your risk of developing serious health problems.
Some people are more susceptible to developing gum disease and tooth decay due to having a chronic condition known as dry mouth. Dry mouth affects the levels of saliva in the mouth. Since saliva clears bacteria from the mouth, having low levels of it leads to more bacteria making their home in your mouth. If you have a health condition or are on medication that makes it more likely that you will develop dry mouth, talk to your dentist about how frequently you should floss your teeth. You may need to do it more than once a day.
To experience the maximum benefits associated with flossing, you need to have proper technique. Using a long piece of dental floss, you will bring it near the base of the tooth and then gently pull the floss along both sides. This removes plaque and food particles from in between your teeth. You should then carefully repeat this motion on each tooth while utilizing a clean section of floss.
Why Your Child Needs to Floss
Flossing isn't just something that adults do. Kids need to floss every day too. This simple habit will help your child fight plaque, improve their breath, clean their teeth, and avoid major dental issues in the future. Teaching your child to floss once a day is just as important as teaching him or her to brush the teeth twice a day. It becomes imperative that you teach your child how to floss once he or she has had two teeth grow in side by side. This important dental hygiene habit will ensure your child will have a lifetime of excellent oral health.
How to Make Flossing Fun for Kids
Flossing Charts – Offering incentives like a new toy, going to the movies or staying up past their bedtimes can help kids get excited about learning a new habit. Make a chart and use stickers to track the number of days that your children floss their teeth. Once you hit a certain threshold, give them a reward!
Games and Fun – Turning something that could be a tedious chore into something fun is another great way to ensure your child learns this important habit. Have a flossing dance party and encourage your child to dance and floss along with the beat. Tell an exciting tale about using floss to defeat harmful bacteria.
Proper Tools – Kids have lots of cool choices when it comes to flossing tools. Floss sticks are bright and colorful tools that are both appealing and easy for kids to use.
Encouragement and Praise – Giving kudos to your kiddos is another way to encourage regular flossing. This kind of positive reinforcement makes kids feel good about learning how to do something new. It's also a great motivation to keep up with the habit.
Modeling – Seeing their parents floss on a regular basis is one of the best ways to get kids to do it too. Make flossing a family tradition so that everyone can have happy and healthy mouths.
Floss the Right Way
To be sure that you're flossing the right way, follow these four simple steps from the American Dental Hygienists Association:
Wind – Hold approximately 18 inches of a strand of floss with your thumbs and index fingers. Pull tightly on the strand.
Guide – Use your index fingers to lead the floss between one of your teeth.
Glide – Use a gentle, smooth gliding motion to move the floss between your teeth.
Slide – Take a clean portion of floss for each tooth and move the strand up and down across the tooth's surface and under the gumline.
Hand-held flossers and electric flossers are available for those who don't like to use regular dental floss or who lack the dexterity. These devices allow you to hold onto the handle of the flosser rather than hold the floss itself. The flossing technique is similar to what you do with traditional flossing.
Orthodontic floss or floss threaders may be necessary for people who have braces or other dental work to worry about. These devices can make it easier for you to floss between the small spaces created by the braces or dental work. Talk to your dentist or orthodontist about how to use these special flossing tools.
Learning how to properly floss your teeth is an essential part of keeping your teeth and gums healthy. To learn more about how this dental hygiene habit can help you, talk to one of our team members at Miami Center for Cosmetic and Implant Dentistry.