When to Seek Help for a Dental Emergency in Miami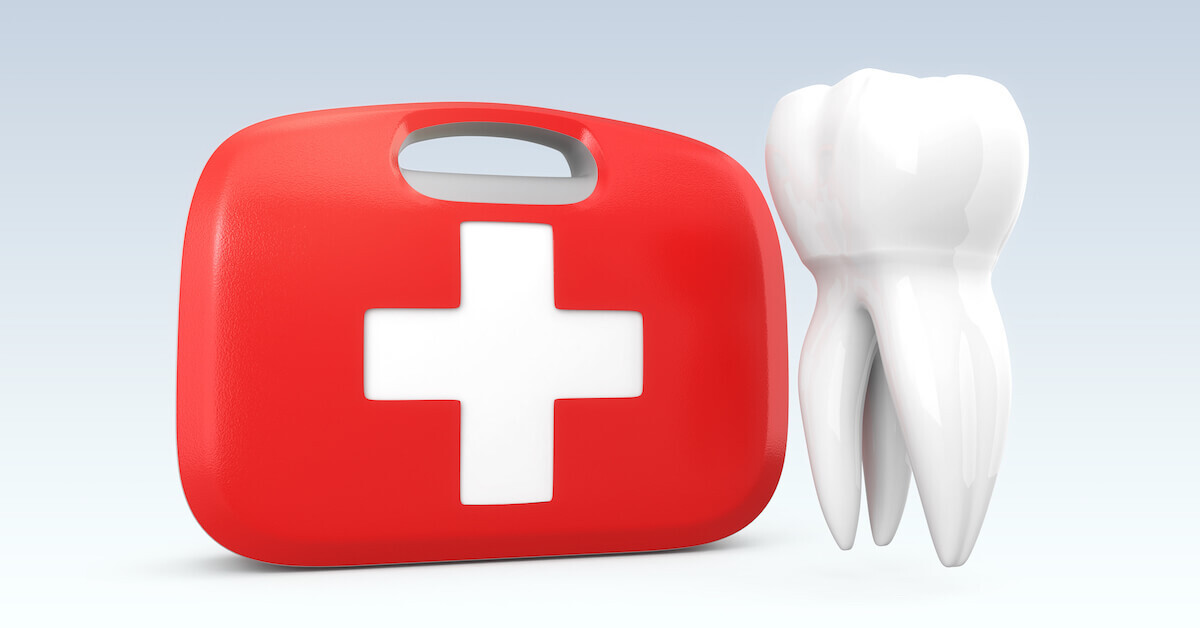 Do You Have a Dental Emergency in Miami?
A dental crisis can turn your life upside down. You can't eat or drink anything and you probably can't sleep either. A dental emergency is inconvenient and can be frightening, even though it's a very common occurrence. The Centers for Disease Control and Prevention (CDC), states that each year, dental emergencies cause more than $45 billion in lost job productivity and more than 34 million hours of schooling are lost. Becoming familiar with the steps to take during a dental emergency will boost your confidence the next time you or a loved one face a dental emergency.
What Constitutes a Dental Emergency?
Several factors determine whether a dental situation is an emergency, and they include your pain tolerance. However, you shouldn't delay seeking emergency treatment simply because you've become used to the pain. If you have pain around or in a tooth, then you should seek emergency treatment from a local dentist. Likewise, if you have pain that doesn't respond to over-the-counter painkillers and it interferes with your sleep, you should seek immediate dental treatment. Both of these may indicate the presence of an infection or an abscessed tooth and should be treated without delay.
Dental cavities can cause excruciating pain. According to the CDC, more than one-fourth of adults and two-thirds of adolescents in America suffer from untreated cavities. The CDC calls tooth decay "one of the most common chronic diseases of childhood." Even if your child doesn't have their permanent teeth yet, their baby teeth should be kept in good condition. This teaches them good lifetime oral hygiene habits and can help them take better care of their permanent teeth when they grow in.
If you have an injury to your mouth, you should seek emergency attention. These types of injuries include lacerations, punctures, or tears to the cheeks, lips or tongue, and if you're experiencing any of them, you should seek the emergency services of a local dentist without delay. Other situations that may require emergency dental treatment include:
Chills and fever that accompany mouth pain
Cracked, chipped or loose teeth
Gum injuries, particularly if you're bleeding profusely
A tooth that has fallen out or been knocked out
Swollen trachea that inhibits breathing
The following are not always considered emergencies, so you may want to utilize our walk-in dental service that provides same-day appointments:
Loss of a crown, filling or porcelain veneer, especially while you're eating
Damage to a bridge
Bleeding gums when brushing or flossing
Temperature sensitivity when eating or drinking
Do You Have Any of These 7 Signs of a Dental Emergency in Miami?
If you or a loved one have any of the following, then you should seek emergency dentistry from a local dentist:
Facial swelling: Edema can have many causes, so if your face, neck or jaws are swollen, you may have serious issues such as TMJ dislocation, an infection with inflammation, a fracture, or you may be experiencing anaphylaxis. All of these issues require emergency treatment from a dentist, so don't delay in seeking dental care from a local dentist.
Fractured tooth or loss of a filling: If you've lost a filling or cracked a tooth, it can leave sharp edges that can cut the sensitive tissues in your mouth and tongue. Be sure to seek emergency dentistry if you have experienced either of these issues.
Excessive bleeding that doesn't stop: Whether the bleeding is due to trauma or it's from an extraction, you need to find a clinic that offers emergency dentistry in your area without delay.
Infection or dry socket pain after an extraction: Fewer than five percent of people develop a dry socket after an extraction, but the pain can be intense and may not respond to over-the-counter painkillers. A blood clot must form in the socket where the tooth was removed or you could develop an infection, as well as a headache, neck and ear pain, and dizziness.
Fractured jaw: A fractured jaw is a serious injury and you need to seek immediate dental treatment to ensure that your teeth are not damaged or misaligned.
Gum injury: If you have injured your gums, you need to seek emergency treatment from a local dentist so the wound can be cleaned and properly treated.
A tooth that has been loosened or knocked out: If one of your teeth gets knocked out, call for emergency dentistry without delay. It's possible that your local dentist can reattach the tooth so that you won't need a prosthetic device, but this needs to be done within one hour. Those who participate in impact sports might consider keeping an ADA-approved tooth preservation kit on hand for emergencies.
What Happens If I Delay Getting Treated for an Abscess?
An abscess is a serious condition that can jeopardize both your dental health and your physical health. Left untreated, it can have life-threatening consequences, so you should never delay seeking treatment for a dental abscess. An abscess is a bacterial infection and it can extend past the gum tissue and into the adjacent bone and teeth. It can also get into your bloodstream and cause sepsis or it can cause mediastinitis, which is swelling and irritation of the area between the lungs. Without proper treatment, it can spread to the sinus cavities and to the brain or move into the blood marrow. It can affect your major organs and be fatal, so don't ignore an abscess because you think it's "just a tooth infection."
Dental infections can be caused by:
Cavities and poor oral hygiene
Failed root canals
Trauma
Wisdom teeth that haven't fully erupted
These infections will not generally subside without antibiotics and professional intervention. The abscess will need to be drained and the tooth may need to be extracted, so be sure to seek professional dental treatment without delay.
What Should I Do If I've Cracked a Tooth?
Whether you bit too hard on ice or candy or you fell face-first onto a hard surface, if you have a chipped or broken tooth, you need to seek the immediate care of your local dentist. If the broken or chipped tooth was the result of a sports activity, your dentist may recommend a custom mouthguard that will protect your teeth. If you opt for a generic mouthguard, make sure that it bears the ADA seal of acceptance. This ensures that the product will protect you when it's used as advertised. If your chipped or broken tooth was the result of bruxism, a mouthguard can help with that also. When you're proactive by having regularly scheduled checkups, you can often prevent problems before they occur or when they're still very minor issues.
When you need an emergency dentist in Miami, be sure to call our Dental Care Alliance practice to schedule an appointment or come right in for our walk-in service. Our professional and compassionate team strives to maintain our excellent reputation within the local community, so you know you'll receive the best dental care we can provide. For oral care that's affordable and ranked among the best in the area, call us today or conveniently make your appointment online. We look forward to hearing from you and working with you.