Posted under:
Root Canal
Posted on: December 14, 2021
What to Expect During a Tooth Extraction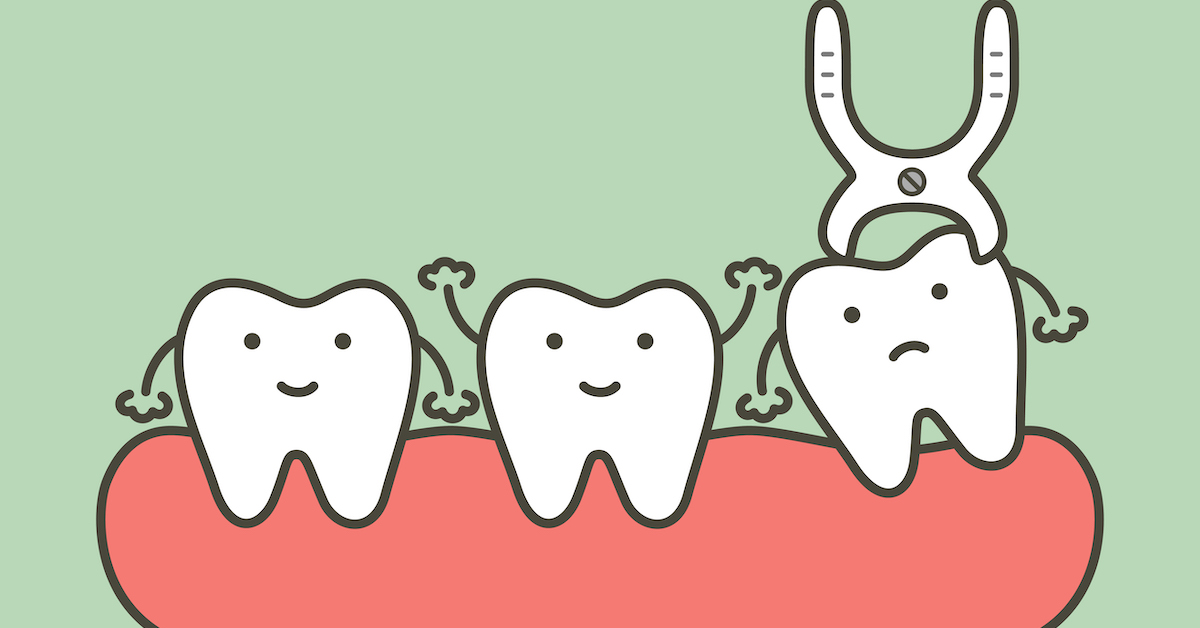 If you are concerned that you may need to have a tooth pulled, you should know that you are not alone. Extractions are one of the most common and the most feared dental procedures in Miami. Working with a qualified and knowledgeable dentist is the best and most practical way to manage these dental treatments and to ensure the healthiest teeth and gums for yourself and for the other members of your family.
What Is a Dental Extraction?
Dental extractions generally fall into two categories:
A simple extraction can be performed in your regular dental office by any general dentist. This method means the dentist will use strong forceps and other loosening tools to remove teeth using manual force.
Surgical extractions, by contrast, require the dentist to cut into the gums to remove broken or fragmented teeth directly. These oral surgeries may require added sedation and pain relief to ensure comfort during the procedures.
The condition of your tooth and its location can often have an impact on whether your dentist decides on a simple or surgical extraction. For instance, wisdom teeth require surgical extraction rather than simple extraction techniques to remove completely and safely.
Are Tooth Extractions Painful?
While you may experience pain during the days and weeks leading up to your extraction and for a few days after, the extraction process itself is not usually painful. Your dentist will use local anesthetics or other sedation methods to eliminate pain from the procedure. You may feel a sense of pressure or pulling during a simple extraction. This is caused by the force used to remove teeth from their sockets in the jaw.
If you do experience pain during your procedure, be sure to let your dentist know that you may need additional numbing or other pain management methods. A painless extraction is the goal for your dental treatment in Miami.
Questions Your Dentist May Ask
To reduce your risks and to provide you with the safest experience, your dentist may ask a number of questions about your medical history. Make sure to let your dental team know if you have any of the following risk factors:
Diabetes, which can slow down the healing process
Heart conditions, including congenital heart defects
A personal history of bacterial endocarditis
Cirrhosis of the liver
Artificial joints or heart valves
Allergies to any medications
Bleeding disorders, including hemophilia
High blood pressure
These issues can complicate the dental care process. By making sure that your dental office knows about these problems, you can often reduce your risk of complications both before and after your extraction procedure.
Should Wisdom Teeth Be Removed?
The current guidance from the American Dental Association is to remove wisdom teeth for the following reasons:
Pain or discomfort
Damage to adjacent teeth
The presence of gum disease
Severe tooth decay
Infection
Tumors or cysts
You can discuss your preferences with your dentist to determine if extracting your wisdom teeth is the best option for you. This can help you to understand the benefits and drawbacks of retaining or extracting these teeth.
What to Avoid After Your Extraction
After your procedure is complete, your dentist will typically ask you to bite down on a pad made of gauze to assist in the formation of a clot. You can change the gauze as frequently as necessary. Be careful not to dislodge the clot, however, as this can cause delays in the healing process. Other activities to avoid in the first few days after an extraction include the following:
Do not smoke. Smoking can apply pressure to the site of the extraction to cause bleeding and inflammation.
Avoid eating hard or solid foods for at least two days after your extraction.
Do not engage in strenuous athletic activities during the first 24 hours after your dental procedure.
Do not stop taking any antibiotics prescribed by your dentist until the entire course has been completed.
Do not lie down flat during the first couple of days after your appointment. Instead, use pillows to prop yourself up. This will reduce the bleeding and will help you to heal more quickly.
Do not brush or rinse the area of the extraction for a few days after the procedure.
You can use ice packs to bring down swelling and to promote faster healing. Pain medication may be prescribed and recommended to manage pain in the days following your procedure. Your dentist will explain the best ways to care for your extraction.
When to Call Your Dentist
If you experience severe pain or excessive bleeding four hours or longer after your dental procedure, call your dental provider in Miami immediately. You may need to be seen right away to determine if you have an infection or if you are experiencing complications from your extraction. Other warning signs to watch for include nausea, vomiting, excessive coughing, shortness of breath and fever.
If you see whitish or yellowish discharge from the site of the extraction, this may be a sign of an infection. Contact your dentist as soon as possible to determine if this is a normal part of the healing process or if you need to be treated for a dental infection. This can help you to manage your dental care much more effectively and can prevent serious side effects that can occur after a major dental procedure.
By choosing a qualified and knowledgeable dentist in Miami, you can deal with extractions and many other dental issues quickly and effectively. Your dentist will discuss your options with you and will prepare you for an extraction or other major dental procedure. This can help you to enjoy many years of healthier teeth for yourself, your family and your future.