Posted under:
General
Posted on: March 21, 2015
Understand, Manage, and Prevent Gingivitis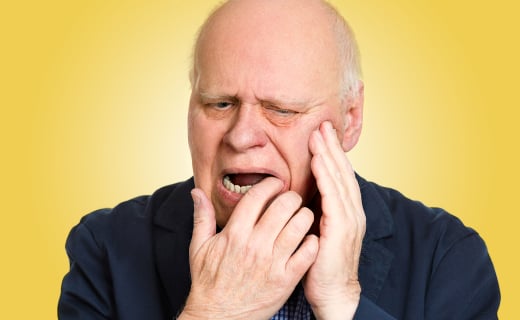 Gingivitis is a mild form of gum disease marked by swollen, red gums. Unlike the more serious periodontitis, it doesn't destroy the supportive tissues holding your teeth in place. Although early stages are so mild that you may not even notice the signs of gum disease, it can progress to severe periodontitis and tooth loss if left undetected and untreated. Early, mild signs of gingivitis can often be reversed with good oral care and a little help from your dentist in Miami, but you must schedule regular dental exams to ensure that it is caught in time.
6 Common Signs of Gum Disease
Gums that bleed when you brush or floss
Bright red or purple gums
Swollen, puffy gums
Painful, tender gums
Receding gums or teeth that appear progressively longer
Bad breath
Causes of Gum Disease
The primary cause of gingivitis is accumulation of bacteria-laden plaque and tartar between and around tooth surfaces. Other risk factors include smoking, hormonal changes, family history and certain diseases and medications.
Care and Treatment for Gingivitis
Early gingivitis is often reversible with diligent care. The first step is to remove all accumulated plaque and tartar with a scaling or deep cleaning. The procedure is generally not painful, but it may be uncomfortable if your diseased gums are tender. Next, your dentist will help you optimize your oral hygiene routine to keep plaque at bay. If you have orthodontic problems such as crooked teeth that interfere with your oral hygiene, you may need to get them treated so you can clean your teeth thoroughly. In some cases, your dentist may recommend medicated mouth rinses or other antimicrobial products to help fight infection. Therapeutic dental cleanings may be repeated if necessary.
Potential Complications of Gum Disease
If left untreated, early gum disease can lead to the following complications.
Periodontitis
Tooth loss
Ulceration of gums
Gingival abscess or infection
Abscess or infection of the jaw bone
Possible increased risk of cardiovascular or lung disease
You can avoid painful complications and invasive treatments by keeping your gums healthy. Brush at least twice every day. Floss between your teeth regularly, and see your dentist for routine exams and professional dental cleanings.
To learn about our family dentistry practice in Miami, call Miami Center for Cosmetic and Implant Dentistry today at (305) 306-9250 or make an appointment.
---
Miami Center for Cosmetic and Implant Dentistry offers affordable family dentistry and gentle, compassionate dental care in Miami. Our offices are conveniently located with extended hours to meet your needs. At Miami Center for Cosmetic and Implant Dentistry, we provide most dental services, from basic preventative care and general dentistry to specialized procedures and complete dental reconstruction. We accept most dental insurance plans and offer affordable financial solutions for any budget. Patient satisfaction is our top priority and we strive to provide the exceptional, affordable dental care and personal touch that lead to lasting relationships. A smiling patient is our greatest reward and we look forward to keeping those smiles healthy, beautiful, and bright. Discover an affordable dentist who truly cares at Miami Center for Cosmetic and Implant Dentistry.