Posted under:
General
Posted on: June 3, 2015
Types of Teeth: Essential Facts and Figures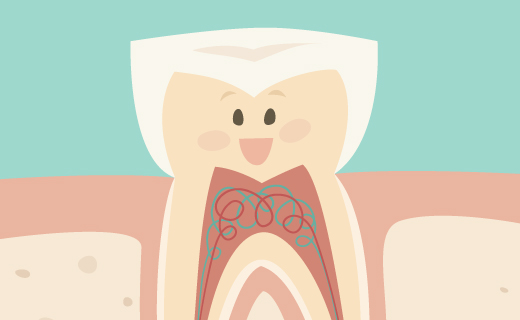 You use your teeth every day to bite and chew your food, but how much do you really know about them? The following facts and figures can help you understand your teeth.
Baby and Adult Teeth
Baby teeth, also called milk teeth, begin developing soon after birth, but they may not be visible until a child is about six months old. Most people have a full set of baby teeth by the time they are three years old. At age five or six, baby teeth start falling out to make room for adult teeth. By the age of 14, most people have all 32 of their adult teeth. The last teeth to erupt are called wisdom teeth or third molars. These show up in the late teens or early twenties.
The 4 Types of Teeth
You have four different types of teeth in your mouth.
Incisors are the four front teeth on the top and bottom of your jaw. They are for cutting and biting into food.
Canine teeth are sharp, pointed teeth located on each side of your incisors. These four teeth help you tear solid food.
Your eight bicuspid teeth, or premolars, are located beside your canine teeth. These teeth are larger and wider and are used for grinding and crushing food.
Your eight molars, or back teeth, are located at the top and bottom on each side of your jaw. They are your strongest teeth. Molars mash food until it is safe to be swallowed.
Components of Teeth
The visible part of your tooth is called a crown. It is covered by protective enamel, which is the hardest substance in the human body.
Under the enamel is dentin, which makes up most of your tooth.
Beneath dentin lies the tooth's pulp. This inner core provides the tooth's blood supply and contains nerve tissues.
The tooth root is hidden beneath gum tissue. Cementum covers the tooth, and periodontal fibers connect it to your jawbone.
Take Care of Your Teeth
Understanding your teeth is important, but good dental care is essential for keeping them healthy and intact. An affordable dentist can help you enjoy decades of healthy, radiant smiles. If you haven't had an exam or professional cleaning lately, make an appointment today.
To learn about our family dentistry practice in Miami, call Miami Center for Cosmetic and Implant Dentistry today at (305) 306-9250 or make an appointment.
---
Miami Center for Cosmetic and Implant Dentistry offers affordable family dentistry and gentle, compassionate dental care in Miami. Our offices are conveniently located with extended hours to meet your needs. At Miami Center for Cosmetic and Implant Dentistry, we provide most dental services, from basic preventative care and general dentistry to specialized procedures and complete dental reconstruction. We accept most dental insurance plans and offer affordable financial solutions for any budget. Patient satisfaction is our top priority and we strive to provide the exceptional, affordable dental care and personal touch that lead to lasting relationships. A smiling patient is our greatest reward and we look forward to keeping those smiles healthy, beautiful, and bright. Discover an affordable dentist who truly cares at Miami Center for Cosmetic and Implant Dentistry.