Posted under:
Root Canal
Posted on: August 16, 2023
Reclaim Your Smile by Quitting Tobacco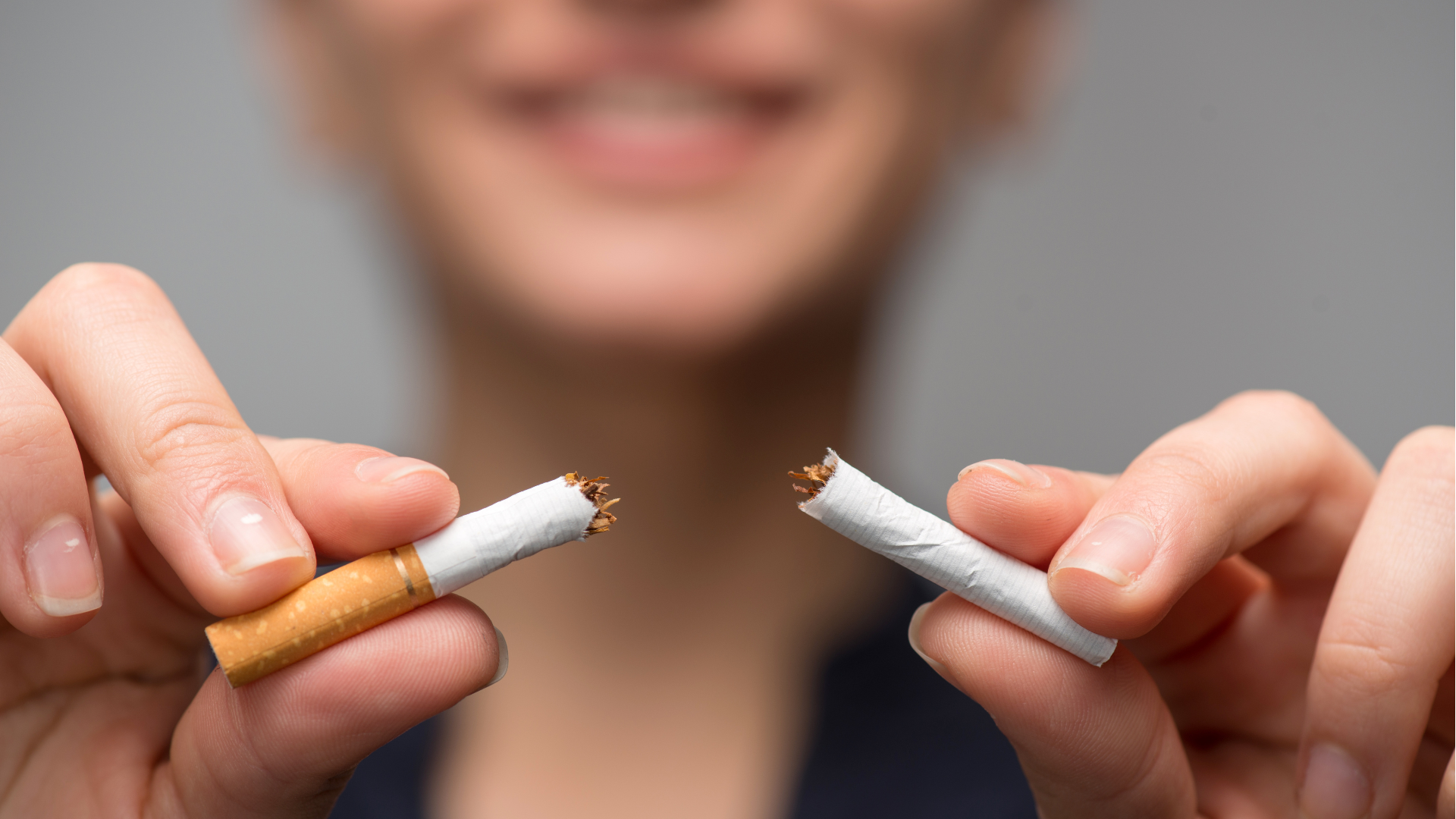 Are you ready to kick a tobacco habit once and or all? If you need more motivation, our Miami dental office is a great place to start. We're committed to helping you have the healthiest smile you can, and breaking free from tobacco is an excellent place to start.
Why Is Tobacco Use a Problem for My Smile?
In addition to the negative effect tobacco use can have on other parts of your body, like your lungs and your heart, tobacco is also a big problem for your oral health. It makes sense, after all. Whether you're chewing or smoking tobacco, your mouth is the first place that comes into contact with the chemicals contained in the smoke or pinch.
Problems associated with tobacco can range from aesthetic concerns, like staining, to potentially fatal oral cancer. Even so, no matter how long you've been using tobacco, you can get a second chance by quitting.
How Does Tobacco Change the Appearance of My Smile?
Tobacco contains tar, among other chemicals, and this tar gets deposited anywhere that comes into contact with tobacco or its smoke—including your teeth. This staining is difficult to remove, even with good brushing and flossing habits, and builds up over time, turning your teeth yellow or even brown.
Once you stop using tobacco, staining will improve with regular professional cleanings at Miami Center for Cosmetic and Implant Dentistry. Many patients who quit using tobacco like to reward themselves with professional teeth whitening. Not only does this help provide a "reset" for your smile, but it's also a great incentive when you feel tempted to use again. Just smile at yourself in the mirror and be proud of what you've accomplished!
How Does Tobacco Affect the Health of My Smile?
While stained teeth can be frustrating, tobacco use also causes problems that can be much more challenging to fix. The chemicals in tobacco—especially nicotine—contribute directly to gum disease, a chronic infection that leads to bad breath, receding gum tissue, and lost teeth.
Tobacco use makes your immune system less effective. This makes it harder to recover from illnesses, including gum disease. People who use tobacco are twice as likely to develop gum disease as those who do not.
An impaired immune system also makes it harder to recover from dental injuries, which can make even routine dental care treatments more difficult for both you and your provider. Any time healing times are extended, the risk of complications increases.
When you quit, your gums have a chance to heal. In time—and with regular dental care and gum treatments—your gums can be healthy again. Depending on long you've been using tobacco, you may have already experienced some of the long-term effects of gum disease, including lost teeth. If that's the case, talk to our Miami dental office about restorative dentistry options, which might include a crown, bridge, or dental implants.
How Does Tobacco Use Increase My Risk of Oral Cancer?
Nearly 55,000 U.S. adults are diagnosed with oral cancer every year. Of those, approximately 90 percent will be tobacco users.
Tobacco use causes oral cancer in the same way that it causes lung cancer. Many of the chemicals in tobacco are carcinogenic, which means that they can cause changes to your cells. Because smoke and tobacco come directly into contact with the tissues of your mouth, your risk increases substantially. If you smoke cigarettes, your chances of developing oral cancer are six times higher than someone who has never smoked—and if you chew tobacco, your chances of developing oral cancer are a whopping fifty times higher than someone who has never used tobacco.
Early detection makes oral cancer more survivable, which is why we recommend an oral cancer screening for our patients at their check-ups. When you stop using tobacco, your risk for oral cancer starts to decrease. In five to ten years, your risk will be cut in half.
How Can a Dentist Help Me Quit?
Your oral health is our top priority. We take great pride in helping our patients kick the habit. From words of encouragement to dental treatments, we're here to support you in every way we can.
We know that quitting tobacco is difficult. We also know that sometimes it takes multiple tries. No matter how many times you've tried, we'll cheer you on because we know what a difference quitting will make to your oral health—and your overall health and happiness.
Call our Miami dental office today to schedule a consultation or check-up at Miami Center for Cosmetic and Implant Dentistry. Let's get you started on the road to a tobacco-free life.