Posted under:
General
Posted on: April 19, 2015
Periodontists: Who Are They, and Should I See One?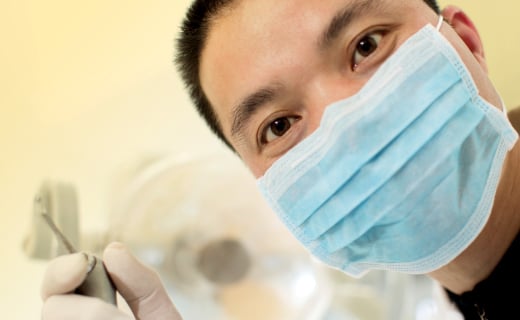 A periodontist provides comprehensive, affordable dental care that focuses on preventing, diagnosing, and treating periodontal disease and placing dental implants. In addition to dental school, at least three more years of education and training are required to become a certified periodontist. As highly skilled specialists, these dentists are trained to use the latest techniques and technologies. They often treat patients with severe periodontal disease or complex medical histories. Periodontists are best qualified to oversee advanced treatments like scaling and root planing or root surface debridement. They also lend their skill to cosmetic dental procedures.
Who Needs to See a Periodontist?
Some periodontal disease can be treated by family dentists, but many people benefit from the superior level of expertise offered by a specialist. Research reveals a connection between periodontal disease and common age-related chronic diseases, so more severe cases are seen as life expectancies increase. Other patients who should see a periodontal specialist are those who have conditions that put their oral and general health at high risk.
Finding the Best Periodontists in Miami
At your first visit, your periodontist will review your medical and dental history. Be sure to bring a list of your current medications with you to the dental clinic. Tell your periodontist if you are pregnant or suffer from health conditions that affect periodontal care such as diabetes or heart disease. During your physical exam, the dentist will inspect your gums for inflammation and recession. A small instrument called a probe will be used to determine the depth of your periodontal pockets. X-rays are taken to determine the health of bone tissues below your gum line. After a thorough evaluation, your periodontist will discuss your diagnosis, and develop a treatment plan. To find the qualified periodontists in Miami whom patients rely on, talk to your family dentist. Or, ask your insurance company for a list of in-network providers.
To get the dental care you deserve from an affordable dentist in Miami, call Miami Center for Cosmetic and Implant Dentistry today at (305) 306-9250 or make an appointment.
---
Miami Center for Cosmetic and Implant Dentistry offers affordable family dentistry and gentle, compassionate dental care in Miami. Our offices are conveniently located with extended hours to meet your needs. At Miami Center for Cosmetic and Implant Dentistry, we provide most dental services, from basic preventative care and general dentistry to specialized procedures and complete dental reconstruction. We accept most dental insurance plans and offer affordable financial solutions for any budget. Patient satisfaction is our top priority and we strive to provide the exceptional, affordable dental care and personal touch that lead to lasting relationships. A smiling patient is our greatest reward and we look forward to keeping those smiles healthy, beautiful, and bright. Discover an affordable dentist who truly cares at Miami Center for Cosmetic and Implant Dentistry.