Posted under:
General
Posted on: January 9, 2016
Overcome Your Dental Phobia to Set a Good Example for Your Kids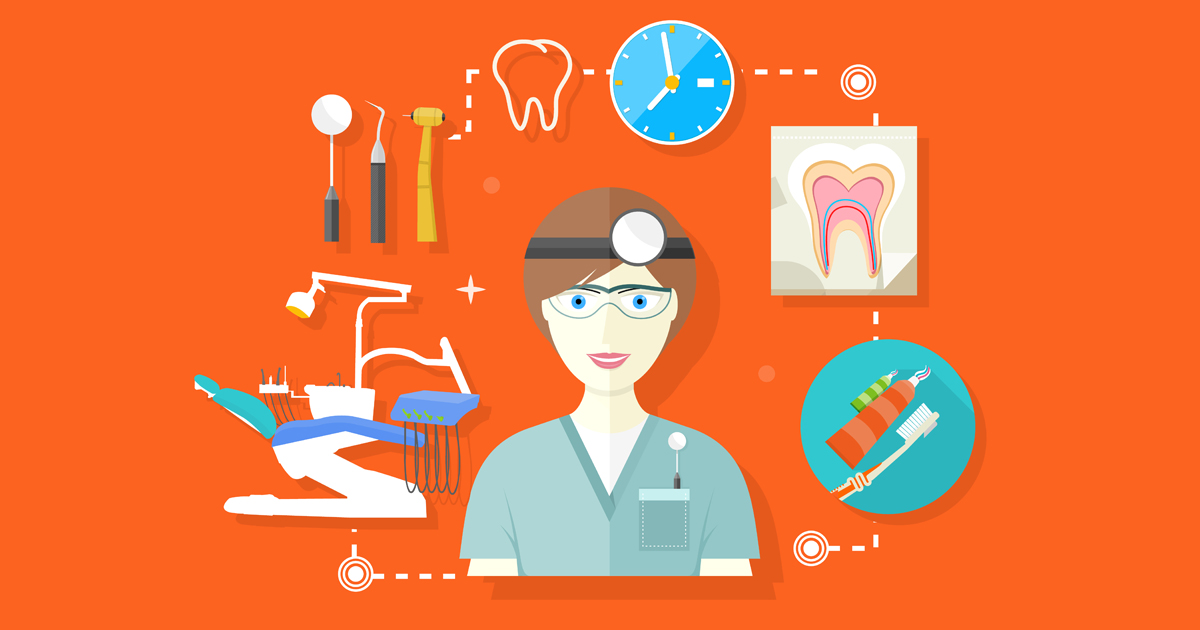 Dental anxiety can render you helpless and prevent you from getting the oral care you need to stay healthy. If you're horrified at the thought of sitting in a dentist's chair while you're tortured with sharp instruments and subjected to weird smells and tastes, you're not alone. Dental fears are extremely common among baby boomers who grew up before today's modern dental techniques and anesthetic options were available. Because water was not commonly fluoridated years ago, you may have also had a few more cavities than today's kids, so you had plenty of opportunities to be terrified.
Dental Anxiety Is a Learned Behavior
A new study from Delta Dental Plans, which was released in April 2015 for National Anxiety Month, shows that parents who are afraid of the dentist can unintentionally transfer their negative feelings to their kids. The number of parents who admitted to having dental fears closely matched the number of children who reported the same problem. It's important to remain calm during dental visits, and present dental care in a positive light when discussing it with your children. If you conquer your own fear of the dentist, your kids won't carry this fear, and consequently avoid getting proper dental care later in life. Here are a few ways you can unlearn your fear and overcome your dental phobia.
Tips for Battling Your Adult Dental Phobia
Schedule dental visits for times when you won't feel rushed or anxious about other things. Request early morning appointments to avoid feeling nervous throughout the day.
Talk to your dentist about your anxiety, so he or she can take extra care to make you comfortable. Don't be embarrassed. Having a fear of the dentist is very common.
If your dentist is not sympathetic to your concerns, find one who specializes in treating patients with dental fears. Ask your family and friends for recommendations.
Bring along a distraction. A portable audio player or a smartphone can keep you distracted during treatment. Using headphones can help alleviate fear associated with dental drill noises.
If your anxiety is severe, ask your dentist about pain control and sedation dentistry.
To learn about our family dentistry practice in Miami, call Miami Center for Cosmetic and Implant Dentistry today at (305) 306-9250 or make an appointment.
---
Miami Center for Cosmetic and Implant Dentistry offers affordable family dentistry and gentle, compassionate dental care in Miami. Our offices are conveniently located with extended hours to meet your needs. At Miami Center for Cosmetic and Implant Dentistry, we provide most dental services, from basic preventative care and general dentistry to specialized procedures and complete dental reconstruction. We accept most dental insurance plans and offer affordable financial solutions for any budget. Patient satisfaction is our top priority and we strive to provide the exceptional, affordable dental care and personal touch that lead to lasting relationships. A smiling patient is our greatest reward and we look forward to keeping those smiles healthy, beautiful, and bright. Discover an affordable dentist who truly cares at Miami Center for Cosmetic and Implant Dentistry.