Posted under:
Root Canal
Posted on: November 16, 2022
Oral Cancer: Causes, Symptoms, Treatments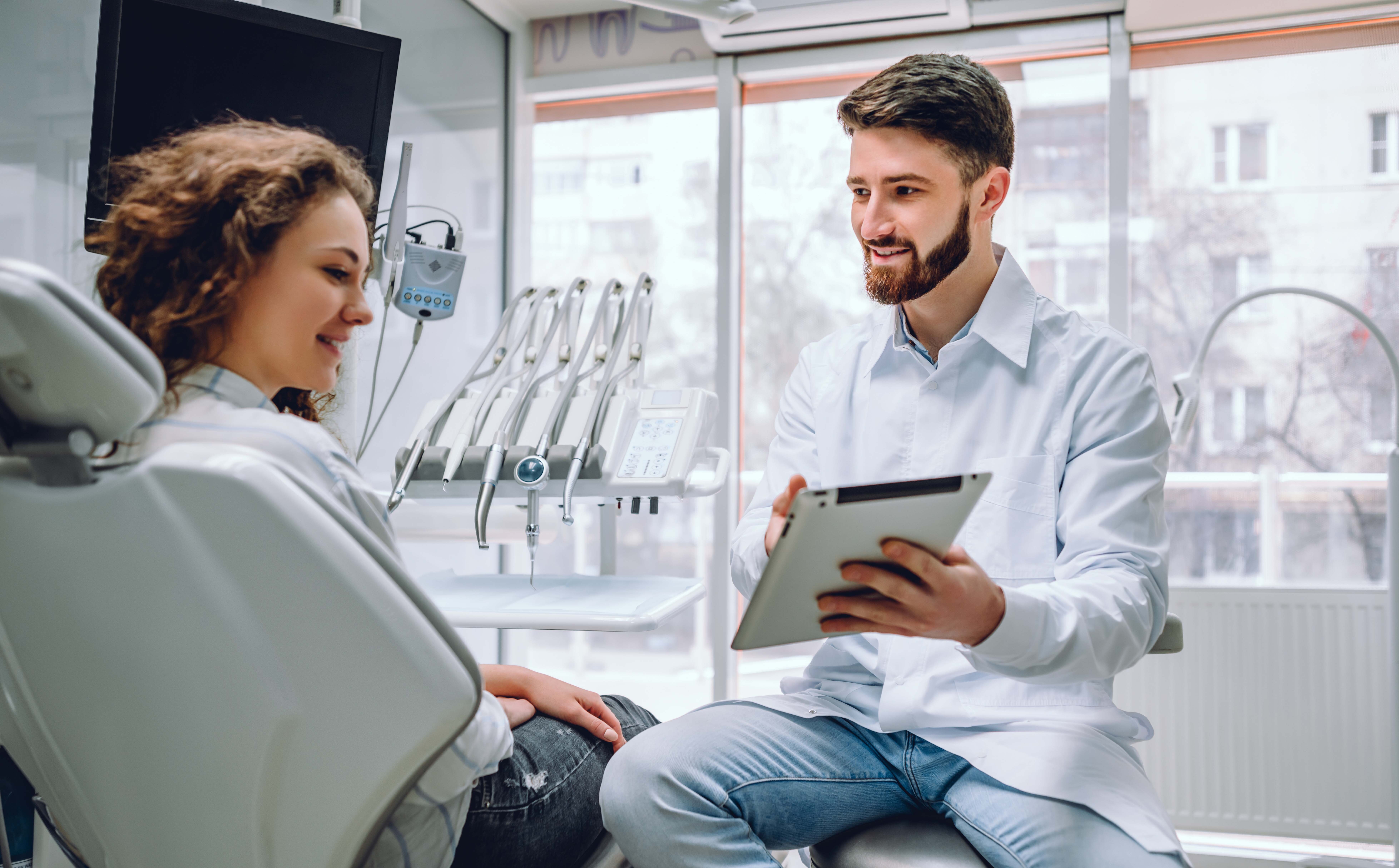 November is Mouth Cancer Action Month, so we want to provide information on the causes, symptoms, and treatments available for oral cancer, as well as ways to prevent it. Oral cancer is the most preventable but fastest-growing cancer, so we want to educate our patients on ways to prevent and treat oral cancer. Early detection and treatment provide the best prognosis, and we recommend that all our patients who are at least 18 get screened for oral cancer. If you need an annual exam or want to schedule a screening, then call our Miami office, and we can help you.
Are There Symptoms of Oral Cancer?
Unfortunately, oral cancer usually has no symptoms, and by the time you notice symptoms, the cancer has spread. For this reason, we recommend that everyone over the age of 18 gets screened for oral cancer. The screening is painless and non-invasive. Your dentist will screen you during your exam.
However, abnormalities can indicate the presence of other issues, so if you notice any of the following, be sure to call us immediately for an appointment:
Any areas of thickness or irritation in your lips, mouth, or throat
Numbness anywhere in your mouth, but especially in your tongue
Red or white patches in your mouth
Sores or ulcers that haven't resolved after three weeks
The sooner you get any anomaly treated, the better the prognosis, so call our Miami office promptly if you notice any of the above or anything else out of the ordinary in your mouth.
Are There Specific Causes of Oral Cancer?
A habit or trait that increases your propensity to develop oral cancer is called a risk factor. For example, if you have a first-degree relative who developed oral cancer, then you have an increased risk factor for it. The following are additional risk factors that can increase your likelihood of developing oral cancer. Some are controllable. Some are not. Control those you can, don't stress over the others.
Excessive Alcohol Consumption
If you regularly consume alcohol to excess, which is defined as 21 or more alcoholic drinks weekly or three of them daily, then you have a greater risk of developing oral cancer. In addition, alcohol irritates the sensitive membranes in the mouth, so they absorb more toxins than they otherwise would. The bloodstream carries the toxins throughout the body to all your organs, so you're more susceptible to other types of cancer as well.
Tobacco Use
If you use tobacco products of any type – whether you smoke, chew, vape, dip, or use any other kind of tobacco – you're exponentially more likely to develop oral cancer. Those who drink heavily and smoke are at a sixfold higher risk for oral cancer than those who do neither. Oral cancer encompasses any type of mouth cancer, and different tobacco habits can result in different types of oral cancer, but the result is the same: oral cancer. Two out of every three oral cancer diagnoses are directly linked to the use of tobacco.
Other Factors
Not all causes of oral cancer can be controlled, but controlling those you can is prudent and reduces your overall likelihood of developing it. The following factors may play a role in your likelihood of developing oral cancer:
Age: Oral cancer is more prevalent in those who are 45 or older
Gender: Statistically, those who are born male are more likely than women to develop oral cancer
Denture wearers: Those who wear dentures that don't fit properly and always chafe their sensitive mouth tissues are at a higher risk for developing oral cancer
Diet: If your diet lacks vegetables, omega-3 fatty acids, and fruit, then you have an increased risk factor
Previous cancer: If you have had a previous neck or head cancer diagnosis, you're at an increased risk
Sun exposure: Spending a substantial amount of time in direct sunlight without sun protection increases your risk factor
Radiation: Exposure to radiation increases your risk factor
Specific intimate activities: Certain types of sexual activities have been linked to an increase in oral cancer
We recommend that you have an oral cancer screening if you haven't already, so call our Miami office to schedule an appointment.
What Can I Do to Reduce My Risk Factors?
Start by getting screened for oral cancer. If you need to schedule your annual exam and cleaning, that's an excellent time to get screened. Other actions you can take include:
If you smoke, quit
If you drink alcohol to excess, get help and learn other coping mechanisms
Eat a healthy diet full of fruits, omega-3 fatty acids, and vegetables,
Wear sun protection when you're outdoors
Ask your dentist to adjust your dentures so they fit properly and be sure to clean them daily
When you control the factors you can, then you also limit the impact of the ones that are beyond your control.
What's the Treatment Protocol for Oral Cancer?
Each oral cancer diagnosis will be unique to the individual, so there's no set treatment for an oral cancer diagnosis. Instead, your dentist will formulate a treatment protocol that will include an oncologist and may include a maxillofacial surgeon. Part of the determining factors will include the extent of the cancer, whether it has spread, the location, the type of cancer, and your overall health. Your treatment protocol may be as simple as removing the cancerous tissues or as complex as rounds of chemotherapy and radiation, but your treatment team will advise you on what to expect.
Need an Appointment?
As always, the best prognosis is obtained with early detection and treatment, so if you need an annual exam and teeth cleaning, an oral cancer screening, or any other dental procedure, then call Miami Center for Cosmetic and Implant Dentistry at (305) 306-9250, and we can help you. Our dentists are among the best in the Miami area; they can answer all your questions and put your mind at ease.
Make the most of Mouth Cancer Action Month and get your oral health in the best shape possible.
Call us today. You'll be glad you did.