Posted under:
General
Posted on: August 26, 2015
How to Handle a Dental Crisis When You Can't Reach an Emergency Dentist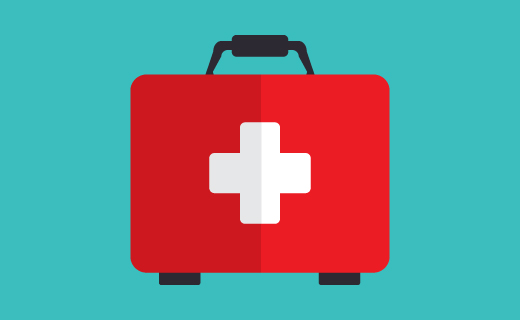 Dental emergencies arise without warning, so it's a good idea to be prepared. Any injury to your teeth or soft tissues can be serious, and ignoring it could increase your risk of permanent damage or result in costly restorative treatments later. Since many emergencies occur after-hours, on weekends, or when you're away from home, an emergency dentist is not always immediately available. Knowing what to do until you can obtain professional care can prevent painful complications or even save your tooth. Here is a brief summary of advice for common emergency dental situations and other problems.
If a toothache occurs suddenly, rinse your mouth with warm water, and use dental floss to remove debris. If swelling is present, apply a cold compress to your face. Do not apply aspirin to your tooth. A painful, pimple-like swelling could indicate a dental abscess, which is a serious condition that requires medical care. See your dentist as soon as possible.
If you lose a filling, fill the hole with temporary dental cement or sugarless chewing gum until you can see your dentist.
If your tooth becomes chipped or fractured, rinse your mouth and any broken tooth pieces with warm water. If bleeding occurs, apply gauze firmly for approximately 10 minutes. A cold compress can help relieve swelling and pain. See your dentist soon.
If your crown falls off, and you can't see your dentist immediately, swab clove oil onto the tooth to relieve any pain, and try to slip the crown back over it. Use temporary dental cement or denture adhesive to help it stay in place. Never use glue.
If an injury to your tongue, lip, cheek, or gum occurs, rinse your mouth with salty water. Apply pressure to the site using moist gauze or a tea bag to control bleeding. If bleeding doesn't stop within 10 minutes, see an emergency dentist, or go to your local emergency room immediately.
If your tooth is knocked out, hold it by its crown and rinse it gently in water. Never scrub the tooth or disturb the soft tissues attached to it. If you can, place the tooth back in its socket, but don't force it. If you can't replace it, store it in milk. Obtain care from an emergency dentist within one hour for the best chances of saving the tooth.
To learn about our family dentistry practice in Miami, call Miami Center for Cosmetic and Implant Dentistry today at (305) 306-9250 or make an appointment.
---
Miami Center for Cosmetic and Implant Dentistry offers affordable family dentistry and gentle, compassionate dental care in Miami. Our offices are conveniently located with extended hours to meet your needs. At Miami Center for Cosmetic and Implant Dentistry, we provide most dental services, from basic preventative care and general dentistry to specialized procedures and complete dental reconstruction. We accept most dental insurance plans and offer affordable financial solutions for any budget. Patient satisfaction is our top priority and we strive to provide the exceptional, affordable dental care and personal touch that lead to lasting relationships. A smiling patient is our greatest reward and we look forward to keeping those smiles healthy, beautiful, and bright. Discover an affordable dentist who truly cares at Miami Center for Cosmetic and Implant Dentistry.