Gingivitis: Symptoms and Causes in Miami, FL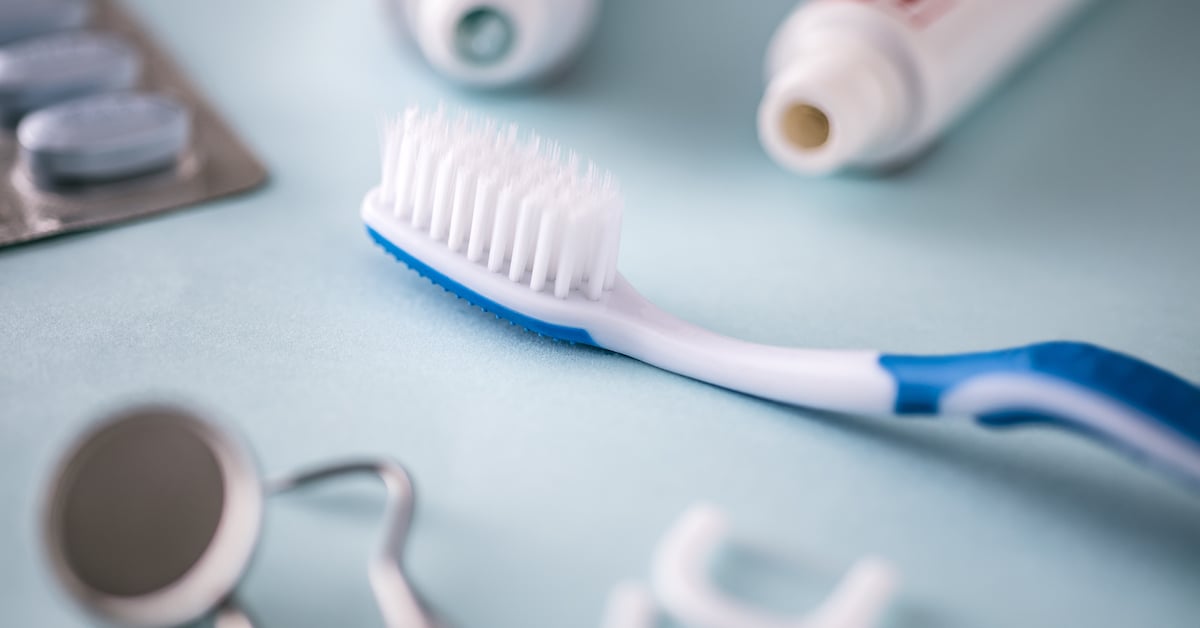 What Causes Gingivitis and Are There Symptoms of It?
Gingivitis has a surprisingly simple cause: poor oral hygiene. The first step in preventing the onset of gingival disease is simply to brush and floss every day. If you notice bleeding when you brush or floss, or if you have bad breath more frequently than you used to, then you may be in the early stage of gum disease. Read on to learn more about this insidious disease that can cause surprisingly serious health problems.
Can Gum Disease Be Prevented?
If you have a regimen of good oral hygiene that includes regular dental checkups and brushing and flossing daily, then you've taken the first steps to prevent gum disease. Even though the CDC states that almost half of adults who are over 30 years old have some form of gingival disease, the disease can be easily prevented. If it's not treated, you can lose your teeth and suffer serious physical health problems, so it shouldn't be taken lightly.
After you eat, particularly foods that are high in sugar and carbohydrates, the bacteria in your mouth latch on to the food particles and begin to form plaque, which is a sticky substance that adheres to your teeth. It's responsible for the fuzzy feeling on your teeth you may sometimes have. Brushing and flossing will remove the plaque and the particles that can lodge between your teeth, making it more difficult for plaque and tartar to form. However, if it's not removed through brushing and flossing, the tartar will eventually form a shield over the bacteria and you'll begin to develop gingival disease. Tartar is a very hard substance that can only be removed by a professional, so if you have a tartar buildup, then you already have gum disease.
Is Gingivitis Asymptomatic?
Unfortunately, yes. Many people have gum disease but are unaware of it until it's in a more advanced stage. For this reason, it's imperative to maintain a regimen of good oral hygiene, which includes at least an annual dental exam, although more frequent checkups are optimal. However, some people do have symptoms, so if you notice any of the following, then schedule an appointment with a dentist right away:
Swollen and sensitive gums
Gums that are red or purple
Bleeding when you brush or floss
Loose teeth
Pain when you chew
Gums that have receded
New or larger gaps between your teeth
Frequent bad breath
Any of these signs can indicate the presence of gum disease, so make a dental appointment without delay.
What Causes Gingivitis to Develop?
Although there are additional factors that can cause gingivitis to form, the most common is a lack of good oral hygiene. When you don't remove the food detritus between your teeth on a daily basis, and remove the plaque after you eat, then you encourage the formation of gingivitis. When left on the teeth for a long period, plaque turns into tartar, which is a very hard substance that can only be removed by a professional dental cleaning. After a while, tartar will form a shield over the plaque and encourage its growth, by which time you may have experienced significant damage to your gums and teeth. In addition, the bacteria that are causing gum disease and decay can travel through your bloodstream to your major organs and cause additional health problems.
Some factors can hasten the onset of gingival disease, such as:
A bridge, filling or a dental appliance that fits badly or is defective
Family history of the disease
Health conditions such as diabetes that lower your immunity
Hormonal fluctuations
Lack of adequate nutrition, especially if your diet lacks vitamin C
Prescription or over-the-counter medications that cause dry mouth
Tobacco use, regardless if you smoke it or chew it
Can Your Overall Health Be Affected by Gum Disease?
Periodontal disease can negatively impact every system in your body and has been linked through numerous studies to a higher incidence of serious diseases:
Heart disease: Periodontal disease has been associated with a higher incidence of various cardiovascular diseases.
Cancer: The American Academy of Periodontology (AAP) reports that men who had periodontal disease were 30 percent more likely to develop blood cancers, 54 percent more likely to develop pancreatic cancer, and 49 percent more likely to develop kidney cancer than those who had good oral health.
Diabetes: Diabetics who have uncontrolled blood sugar levels have a higher incidence of gingivitis, as well as the kidney disease, neural damage, and loss of vision that often occur as a result of diabetes.
Lung disease: The normal respiration process can carry oral bacteria into the lungs and can cause various lung diseases, according to the AAP.
Stroke: The incidence of strokes caused by arterial blockage was higher among those with gingival disease than those who had other types of strokes.
In addition, if you develop gum disease and leave it untreated, you can lose your teeth and the structural integrity of your jaw and your face. At this point, only reconstructive dentistry can restore your mouth to functionality, so it's much easier to prevent the formation of gum disease than to deal with the consequences of ignoring it.
Are Certain Methods Better for Treating Gum Disease?
The best method for preventing gum disease is to maintain a regimen of good oral hygiene. Brushing and flossing regularly will remove the plaque and food detritus that remain after you eat and drink. They also discourage the formation of tartar, which causes the escalation into the second stage of gum disease. Regular dental checkups can catch symptoms you missed and treat any decay that's started to form.
If you've noticed minor bleeding when you brush or floss or if you have recurring bad breath, then call our office to make an appointment for a dental checkup. Don't delay in seeking treatment for this serious disease. Alternatively, you can schedule an appointment online using our booking tool. Either way, please contact us today.