Posted under:
Root Canal
Posted on: January 22, 2023
Get a New You With a New Smile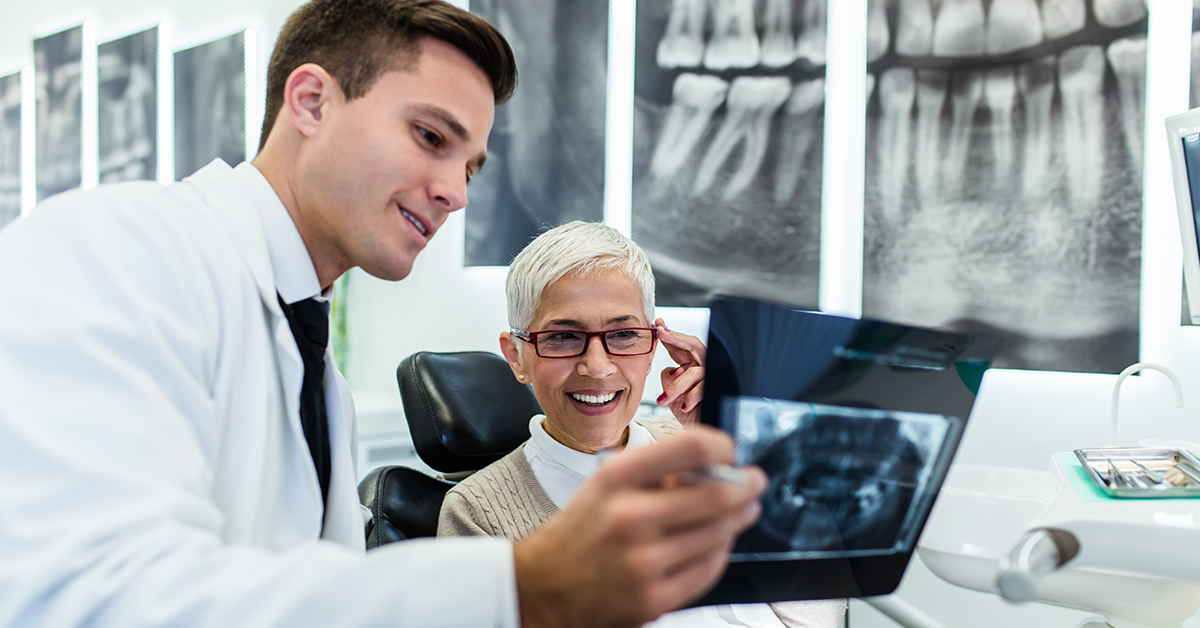 What is the best way to kick off the new year? How about building your confidence with a brand-new smile that you can be proud of? At Miami Center for Cosmetic and Implant Dentistry, we can help you achieve that with our patient-focused dental services. Our team is committed to getting you the smile of your dreams by creating a custom dental treatment plan.
That said, how do you go about improving your smile? Let's discuss how you can get the Hollywood smile that you have always wanted. If you live in Miami and want to learn more, give us a call.
Improving Your Smile
The first thing that you need to know is that, at Miami Center for Cosmetic and Implant Dentistry, we have many options for improving your smile. When creating a custom treatment plan for you, we will use a combination of these treatment options to achieve the results that you desire. The overall goal is to get your teeth to the desired color, symmetry, and shape that you want.
Changing the coloring of your teeth typically starts with dental whitening. We don't use the whitening systems that you buy at the store. In-office dental whitening is quicker and achieves better results. Beyond whitening, your dentist might recommend crowns, dental implants, or braces. If you don't want traditional braces, ask your Miami dentist if Invisalign is a good option for you.
In some cases, you can improve every aspect of your smile with veneers. This treatment involves attaching a thin dental covering to the front of your teeth. Veneers can be used to correct a wide range of dental problems, so ask your dentist if they are right for you.
Fixing Missing or Damaged Teeth
Part of achieving a smile that you can be confident with is restoring missing or damaged teeth. Doing so not only improves the look of your smile but also restores proper function to your mouth. The type of restorative dentist that you need will depend on which dental issues you are suffering from. However, one of the best ways to restore function to a tooth is with a dental crown.
A dental crown is a type of dental prosthetic that either covers the top of a damaged tooth or completely replaces a missing tooth. Crowns can improve the structural integrity of a damaged tooth that would have otherwise needed to be removed. Since they function just like your normal teeth, you may forget that you have dental crowns.
Same-Day Dentistry
Most of the time, cosmetic dentistry can wait. After all, you are only getting it to improve the look of your smile. However, there are some situations in which you might run into a dental emergency that can't wait. When that happens, you should keep Miami Center for Cosmetic and Implant Dentistry in mind. We are pleased to offer same-day emergency dental services.
Your comfort is our top priority. If you are suffering from a terrible toothache or need an extraction to get some relief, give us a call. Our friendly staff members will schedule you an appointment as quickly as possible. In many cases, you can get in to see our dentist on the same day.
Preventive Dental Care
Once you get that dream smile, you want to keep it. The good news is that we offer a lot more than just restorative dental services. We have a full range of preventive dental care treatment options as well. This includes everything from dental cleanings to exams to screenings for oral cancer. In general, it's a good idea to visit your dentist twice a year to get the dental treatment that you need.
When you visit us, we will always do a professional teeth cleaning first. This is the best way for you to maintain proper oral hygiene. Brushing and flossing at home is the best way to remove plaque, which is a sticky substance that is full of bacteria, in between professional cleanings. If left on your teeth too long, the plaque will harden. At that point, it can only be removed by us.
Just remember that, no matter how good your oral health routine is, you still have to visit your dentist from time to time. Only your dentist can truly get your teeth clean and keep your smile looking great. The dentist can also catch problems early before they turn into real dental issues.
State-of-the-Art Dental Equipment
Advancements in dental technology are always exciting. Using state-of-the-art equipment, we provide the best dental care that you can get in Miami. This is just one of the many ways that we continue to put the needs of our patients first. Advancements in technology improve a number of industries, and the dental field is no different.
Why is using the latest in dental technology so important? There are two main reasons. Firstly, it allows us to get done with our job quicker. Secondly, technology is making it possible for us to be more accurate and clean teeth more efficiently. This means that you can get an advanced cleaning in a fraction of the time that it used to take.
Why Choose Miami Center for Cosmetic and Implant Dentistry for Your Dental Needs?
There are plenty of dental offices in Miami, so why choose Miami Center for Cosmetic and Implant Dentistry? When you visit us, we focus on providing a high level of care. We put your needs first and create custom treatment plans for every patient. After all, no two people are the same, so why should their treatment plans be?
When you visit the dentist, we don't believe that it's all about treating your teeth. We believe that your overall comfort is important too. No matter if you are coming in for a routine cleaning or a more advanced dental procedure, you can count on our staff to take your comfort seriously. This is all thanks to the high standards that we set for ourselves.
Are you ready to take your smile to the next level? Give us a call today to set up an appointment with our friendly dentist. You will be happy you did.