Posted under:
General
Posted on: August 8, 2016
General Dental Cleaning: 6 Reasons you Don't Want to Skip It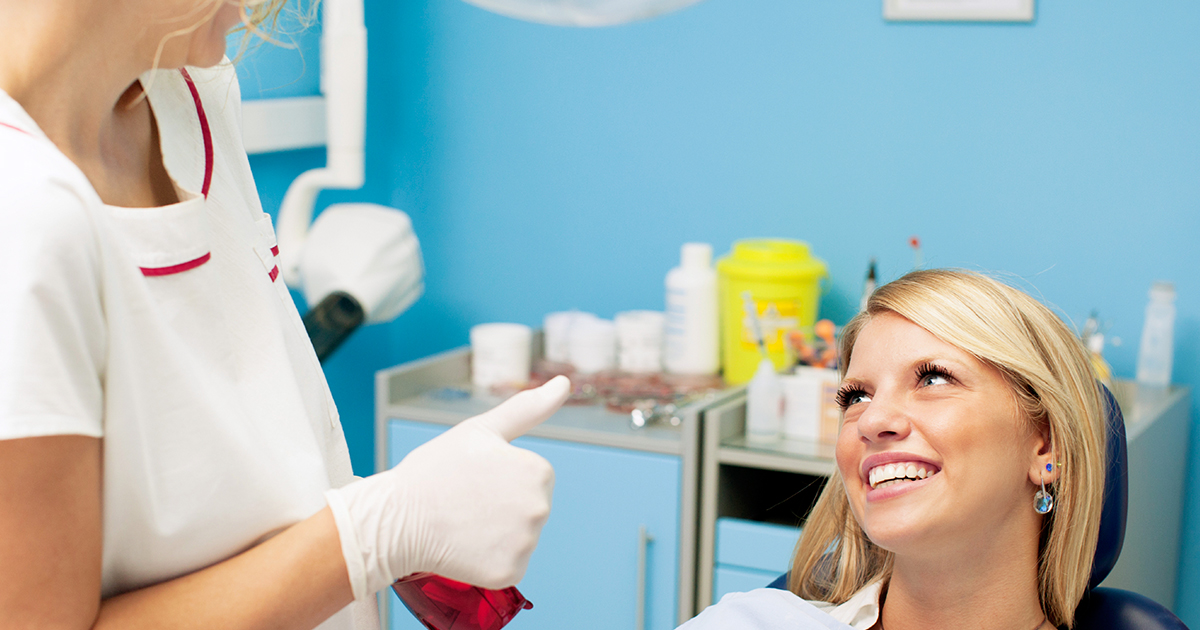 Nothing is quite like the wonderful, fresh feeling you get from having your teeth professionally cleaned. If you haven't visited your family dentistry Miami clinic lately, what are you waiting for? No matter how diligently you brush, you'll never get all that tartar under control without help. Even the best dentist Miami has to offer can't force you to schedule a general dental cleaning, but here are a few reasons that might inspire you to pencil in a cleaning date on your calendar.
1. Dental Cleanings Keep the Caries Away
The sticky film called plaque that constantly builds up on your teeth is the number one cause of tooth decay and cavities. If you forget to brush a few times, your plaque may harden into tartar. You won't be able to brush tartar away. It can only be removed during a general dental cleaning.
2. Cleanings Prevent Toothless Grins
Gum disease is the most common cause of tooth loss in adults. The infection advances into supporting bones and causes your teeth to loosen and fall out. Your chances of serious gum disease resulting in tooth loss decrease dramatically if you get regular cleanings. During your cleanings, your dentist or hygienist can detect and treat gum problems even before you notice the symptoms.
3. Professional Cleanings Give you a Stellar Smile
Almost everyone does something that causes their teeth to become discolored. Tobacco, coffee, tea, wine, and even seemingly innocent fruits can cause stains. Fortunately, dental cleanings can remove built-up stains and give you back your perfectly polished white smile.
4. Cleanings Keep your Breath Pleasant
Even if you brush and floss regularly, your breath is never better than it is after a general dental cleaning. That's because professional instruments can remove plaque, tartar, and debris that you can't access. Regular cleanings keep your mouth smelling great.
5. Dental Cleaning Boosts Overall Health
Improved general dental health isn't the only medical perk. Because it keeps your gums healthier, dental cleaning actually reduces your risk of serious medical problems that are associated with gum disease; these include heart disease, stroke, diabetes, and more.
6. Stay Clean to Save your Hard-Earned Cash
Extra money is always a great benefit. Having your teeth cleaned regularly reduces your chances of needing expensive restoration work later. You may have access to low-cost or free dental cleanings through your dental insurance plan, so don't let them go to waste. To schedule a dental cleaning with the best dentist Miami smiles know, check your business directories for family dentistry Miami resources.
To get the dental care you deserve from an affordable dentist in Miami, call Miami Center for Cosmetic and Implant Dentistry today at (305) 306-9250 or make an appointment.
---
Miami Center for Cosmetic and Implant Dentistry offers affordable family dentistry and gentle, compassionate dental care in Miami. Our offices are conveniently located with extended hours to meet your needs. At Miami Center for Cosmetic and Implant Dentistry, we provide most dental services, from basic preventative care and general dentistry to specialized procedures and complete dental reconstruction. We accept most dental insurance plans and offer affordable financial solutions for any budget. Patient satisfaction is our top priority and we strive to provide the exceptional, affordable dental care and personal touch that lead to lasting relationships. A smiling patient is our greatest reward and we look forward to keeping those smiles healthy, beautiful, and bright. Discover an affordable dentist who truly cares at Miami Center for Cosmetic and Implant Dentistry.