Posted under:
Root Canal
Posted on: August 18, 2022
Emergency Dentist in Miami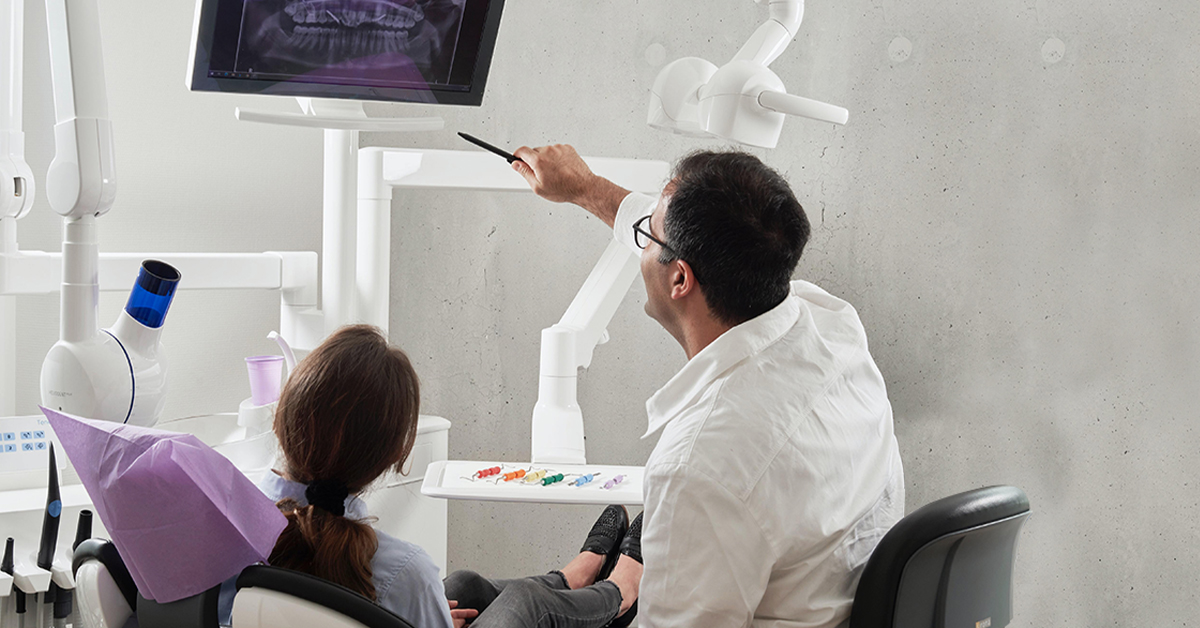 Dental emergencies are arguably some of the worst emergencies because you can't escape the throbbing pain, and you likely can't see the problem because when you open wide, you can't see inside. So what's the solution?
If you have a dental emergency during regular business hours, then call our Miami office, and we can help you. If it's after hours and the emergency can't wait, then go to your local emergency room for treatment. Most ERs have a dentist on staff or on call so that they can treat your dental emergency right away.
What Constitutes a Dental Emergency in Miami?
Even though you may have severe pain, you may be unsure if your issue constitutes an emergency. Although some situations can wait until regular hours, some need immediate attention. The following situations are classified as emergencies that need immediate treatment:
An abscessed tooth
Knocked-out teeth
Dry socket pain
Cracked or broken teeth
Bleeding that will not stop after 15 minutes
Severe toothaches with pain or pressure.
What Should I Do If I Have a Broken Tooth?

If you or your child have a broken or fractured tooth, then cover any jagged edges with dental wax so that you don't damage the inside of your cheek. Next, call our Miami dental emergency office for an appointment, and we'll see you as soon as possible. If it's after regular hours, you can also go to the closest ER for treatment.
If you or your child has a knocked-out tooth, rinse it well under warm water and replace it in the socket. Hold it by the crown only. If it's after hours, go to the local ER. When a knocked-out tooth receives immediate treatment, it will usually reattach and you won't need to get an artificial replacement.
Give our Miami emergency dentist a call if you are experiencing a dental emergency.
Pain and Swelling Indicates a Dental Emergency

If you develop edema in any area of your body, you have an emergency. Swelling is your body's way of telling you it has a problem. Don't delay seeking treatment because swelling can adversely impact the function of some of your major organs, including your heart. If it's after hours, go to the ER. Otherwise, call us for an appointment.

Dry socket pain usually appears a few days after a tooth extraction unless your dentist has provided you with tips on how to prevent it. The pain isn't usually manageable with over-the-counter remedies, so call us during regular hours for an appointment or go to the nearest hospital ER for treatment.

If you have a dental appliance that's loose or you've lost it completely, then call our Miami office, and we can help you. We can re-cement a loose crown or replace a lost filling, but don't delay seeking treatment, or you may develop an infection.

You should never ignore sudden, severe tooth pain or pressure because it can indicate an urgent situation in your body. If you develop sudden, severe pain in a tooth, then call our Miami office for an emergency appointment or go to your local ER.
Which Factors Determine If I Have a Dental Emergency?
Some situations are always emergencies, but the criteria used to determine the degree of emergency include:
The type and location of the issue
The degree of damage and pain
The amount of damage that can ensue if the issue isn't addressed
Pain is subjective; the same injury may be excruciating to one but tolerable to another, and those factors are considered.
Uncontrolled bleeding is always an emergency and is defined as bleeding that continues for more than 15 minutes despite efforts to staunch it, including applying pressure. If you have uncontrolled bleeding during regular hours, call us for an appointment. If it's after hours, go immediately to the nearest emergency room.
If you have any of the following issues, you should go directly to the ER:
Severe bleeding
Severe swelling
Sudden injury to the face, head, jaw, or teeth
If you have any of the above symptoms and they're accompanied by any of the following symptoms:
Chills
Fever
Difficulty with breathing or swallowing
You should immediately call 911 or go to the nearest ER. The combination of them can have a life-threatening physical component. Remember, your dentist can only treat dental issues. Physical issues must be treated by a physician.
Being Proactive Can Help Avoid Emergencies
Many dental emergencies can be prevented by a regimen of good oral hygiene that includes at least annual dental exams. Even if you have excellent oral hygiene habits, some conditions present asymptomatically, so you won't know they're there until they have spread. Oral cancer is an excellent example. By the time you notice symptoms, the disease will have spread. However, your dentist can detect signs or anomalies and treat the issue before it escalates. We recommend that everyone who is 18 and older gets screened for oral cancer during their annual exam.
How Can I Find an Emergency Dentist in Miami?
If you need emergency dental services in Miami, then call Miami Center for Cosmetic and Implant Dentistry at (305) 306-9250, and we can help you get the treatment you need.
Call our office for more information or to schedule an emergency dental appointment. We look forward to working with you.