Dental Cleanings Maximize Your Oral Health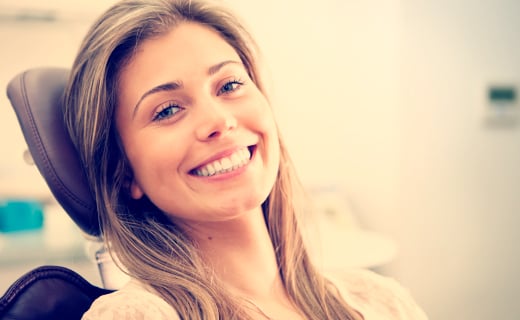 Brushing and flossing at home is critical for keeping your teeth and gums healthy, but it's only one part of a good oral care program. Most family dentists recommend getting a professional teeth cleaning at least twice a year. If you have chronic medical problems like diabetes or cardiovascular disease, you may need more frequent cleanings. During a professional cleaning, your dentist or dental hygienist uses special tools to scrape away tartar and bacteria buildup that your toothbrush can't remove. The process helps to prevent tooth decay and gum disease, and it keeps your smile looking its best.
What Happens During a Teeth Cleaning?
During a teeth cleaning, your dentist or dental hygienist will use a variety of special tools to deep clean both the surface of your teeth and below the gum line. Tools may include an ultrasonic cleaner and a water sprayer to break up and remove tartar, periodontal scalers and curettes to remove stubborn accumulations and a polisher to clean and shine the surface of your teeth. The process should not be painful, but if you experience discomfort, your dentist can apply a topical anesthetic. You may experience mild sensitivity or bleeding gums after a cleaning if you had a large amount of tartar and bacteria present around your gums.
Professional Teeth Cleaning in Miami
While teeth cleaning is typically affordable, charges will vary depending on what procedures are needed and how much of the cost your dental insurance policy covers. If you haven't had your teeth cleaned in a long time, you may need a deep cleaning or root planing, which is more expensive than a routine cleaning; that's one reason family dentists stress that you shouldn't skip your dental appointments. In the long run, procrastination costs more, especially if you develop gum disease or tooth loss. Have your teeth cleaned regularly and enjoy a clean, healthy smile for life.
To learn about our family dentistry practice in Miami, call Miami Center for Cosmetic and Implant Dentistry today at (305) 306-9250 or make an appointment.
---
Miami Center for Cosmetic and Implant Dentistry offers affordable family dentistry and gentle, compassionate dental care in Miami. Our offices are conveniently located with extended hours to meet your needs. At Miami Center for Cosmetic and Implant Dentistry, we provide most dental services, from basic preventative care and general dentistry to specialized procedures and complete dental reconstruction. We accept most dental insurance plans and offer affordable financial solutions for any budget. Patient satisfaction is our top priority and we strive to provide the exceptional, affordable dental care and personal touch that lead to lasting relationships. A smiling patient is our greatest reward and we look forward to keeping those smiles healthy, beautiful, and bright. Discover an affordable dentist who truly cares at Miami Center for Cosmetic and Implant Dentistry.