Posted under:
Root Canal
Posted on: October 14, 2020
Dental Care Basics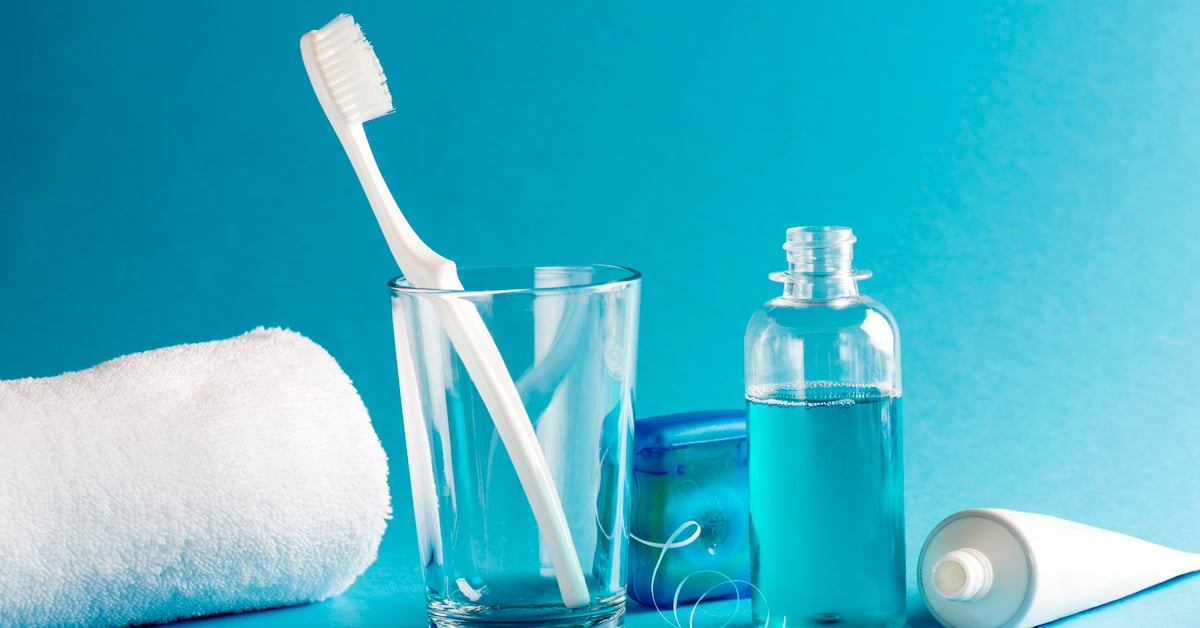 Your mouth plays a vital role in every aspect of your life, so maintaining good oral health is equally as important as maintaining good physical health. Since your mouth is the port of entry for your entire body, whatever goes into your mouth will ultimately become part of your bloodstream, your digestive system, and your respiratory system. This means that if you have an infection or a disease in your mouth, it can travel throughout your body and cause health issues. If you practice good oral hygiene throughout your life, not only will you have better physical health, but you'll probably not need artificial teeth as you age.
Is Dental Plaque As Bad As Its Reputation Makes It Seem?
Plaque is every bit as bad as its reputation, perhaps even worse. It can destroy your gums, teeth, jawbone, and your facial structure if it's not treated early.
After you eat or drink, particularly items that are high in carbohydrates and sugar, a sticky film called plaque forms on your teeth. It's the cause of the fuzzy feeling you sometimes have in your mouth. When plaque isn't removed every day through brushing and flossing, then it begins to settle between your teeth and in the crevices in your gums. It causes gum inflammation, decay, and tartar deposits, which is the perfect environment for gingivitis to develop.
Is Gingivitis Really Bad for My Teeth and Gums?
When your gums become inflamed and tender, then you are most likely in the early stages of gingivitis. If you think you're developing gingivitis, then call our Miami office for an appointment. It's a widespread condition that affects most Americans at some point in their lives. When it's detected early, the prognosis is excellent, and you'll likely to have no permanent damage to your teeth and gums. However, when gingivitis isn't treated, it can develop into periodontal (gum) disease, the final stage of which is periodontitis. By this time, most likely you will have experienced permanent damage to your teeth and gums, you'll have lost bone mass in your jawbone, and your facial structure will become distorted.
Since gingivitis often occurs without symptoms, you may be unaware that you have it. However, if you notice any of the following, then call our Miami office to schedule an appointment without delay:
Extremely bad breath that doesn't abate
Gums that bleed during brushing or flossing
Increased sensitivity to cold or hot temperatures of food or beverages
Swollen or discolored gums
Loosened teeth
To prevent the onset of gingivitis, be sure to remove as much plaque as possible as often as possible. If you notice any symptoms of gingivitis, then address them immediately.
Are Cavities Really Harmful to My Health?
Cavities, also called dental caries or tooth decay, are the product of poor oral hygiene. When plaque isn't removed at least daily through brushing and flossing, then the bacteria in it begin to erode the tooth enamel and permanently damage the teeth. If a cavity is treated in its early stage, then a filling will probably remedy the situation. If not, the cavity will enlarge and may need a cap and a root canal. After that, you'll probably lose the entire tooth. If the cavity becomes an abscess, then you'll have a potentially life-threatening condition and should seek professional attention without delay. Abscesses are very painful, and they're completely preventable.
Symptoms of a cavity can include:
Increased sensitivity to sugary, cold, or hot foods or beverages
Pain when you chew or bite down
Sudden toothache
Small holes or pits in your teeth
The best deterrent to cavities is a regimen of good oral hygiene that includes regular, professional care. Call our Miami office to schedule an appointment if you think you have a cavity or need a cleaning or checkup.
Which At-home Oral Hygiene Practices Are the Best?
The American Dental Association recommends that at a minimum, you should brush twice each day and floss at least once each day, preferably at bedtime. In addition, they recommend the following:
Brushing
Brush your tongue as well as your teeth
Brush for at least two minutes whenever you brush
Replace your toothbrush immediately after being ill with an oral infection
Replace your toothbrush at least every three months, sooner if the bristles wear down
Use Antibacterial Mouthwash
Use an antibacterial mouthwash at least once daily and swirl it in your mouth for a minimum of 30 seconds. This will remove any bacterial residue that may remain on your tongue or between your teeth. Be sure that your mouthwash carries the American Dental Association seal of approval.
Eat Healthy
An unhealthy diet will result in an unhealthy mouth as well as an unhealthy body. Instead of eating a high-carbohydrate, high-sugar, fast-food diet, eat vegetables and fruit, lean protein, nuts, and dairy products. Avoid sugary soft drinks. Instead, drink several glasses of clear, unflavored, and unsweetened water daily. If you have any questions on how to select a healthy diet, then call our Miami office, and we'll be glad to help you.
Is It Really Important to Have a Family Dentist?
A family dentist who is familiar with your medical and dental history is more likely to spot irregularities in your teeth and gums that may signal the beginning of a more serious issue. Some dental problems such as cysts or tumors, an abscess, jawbone loss, the onset of dental caries between your teeth, or a fracture might be missed by someone who was unfamiliar with your teeth and gums. When these issues are caught early, they have a much better prognosis.
Is It Really Important to Have Regular Dental Care?
When you have consistent, regular dental care that includes cleanings and checkups, your dentist is more likely to spot issues, and you're more likely to have better dental health. The incidence of oral cancer is on the rise. It's now responsible for 3 percent of all new cancers annually and is the sixth most common form of cancer in men, affecting men twice as frequently as women. Those who drink or smoke are at an even higher risk. Most dentists now offer routine screening for oral cancer, so if you need to schedule a screening, then give us a call.
We provide affordable and compassionate dental care to our many dental patients, and we'd love to help you with your dental needs. Call our Miami office at (305) 306-9250 to schedule an appointment and let us help you restore your good dental health. We look forward to speaking with you.