Posted under:
General
Posted on: July 23, 2016
Dental Bridges Are Your Bridge to a Better Smile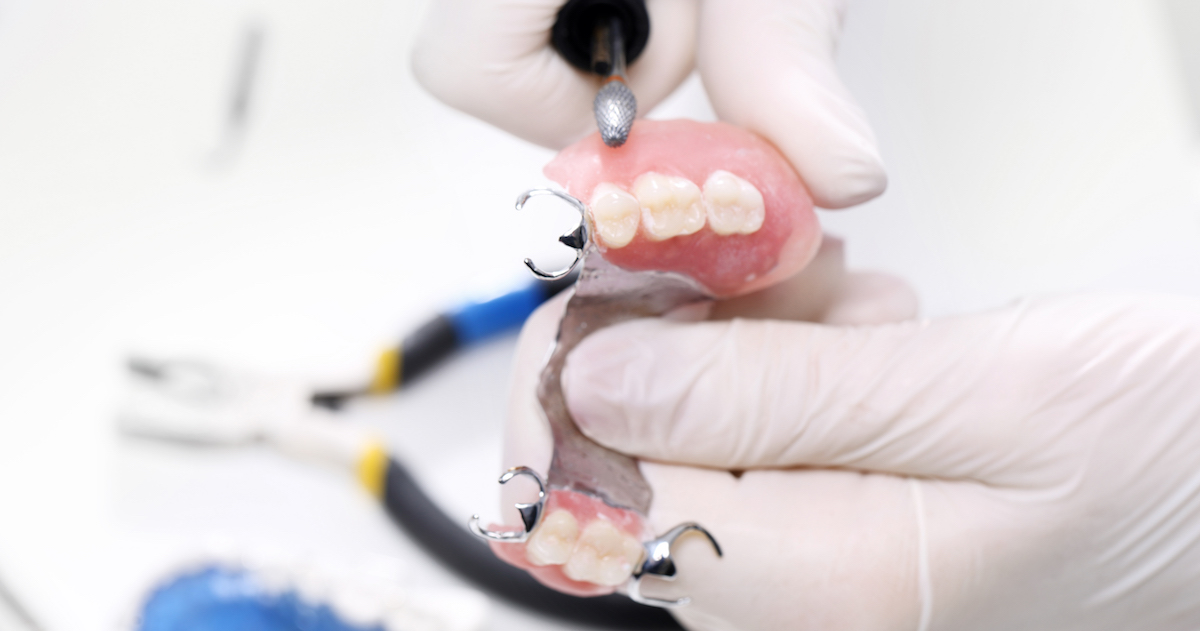 Are you unhappy and uncomfortable because you're missing one or more teeth? See how dental bridges can make you smile with comfort and confidence again.
The Deal on Dental Bridges
Dental bridges are sets of artificial teeth that are used to replace one or more teeth you have lost over time. Dental bridges are supported in the mouth by your natural teeth, dental implants, or a combination of the two. Dental bridges can be easily placed with only two trips to your dental care practice. By simply caring for dental bridges with good oral hygiene habits, dental bridges can give you many years of comfort and confidence.
Three Ways Dental Bridges Are Built
The three types of dental bridges include:
Traditional Dental Bridges – These are made of either porcelain fused to metal or ceramics. To place traditional dental bridges, family dentistry specialists first create crowns for the teeth on either side of the missing tooth. Then, they attach artificial teeth to the crowns to fill in the spaces where teeth were lost.
Cantilever Dental Bridges – These kinds of dental bridges are secured in the mouth by placing one or more crowns on only one side of the area missing a tooth.
Maryland Bonded Dental Bridges – This type of dental bridge is made of a metal frame with wing-like attachments on the sides. These wings get bonded behind the existing teeth and attach to artificial teeth fused onto metal frame. Dental care experts also call these resin-bonded bridges and acid-etched bridges. In general, Maryland bonded bridges are the most affordable dentistry option for replacing missing teeth, yet they may not be as secure as the other kinds of bridges.
A Smile Solution You Can't Afford to Ignore
Dental bridges are considered one of the more affordable dentistry answers for replacing missing teeth. But it's important to realize that your cost of care will be based on your dental needs and geographic location of your family dental care practice. Talk to your dentist to find the most suitable and affordable dental bridge for you.
To get the dental care you deserve from an affordable dentist in Miami, call Miami Center for Cosmetic and Implant Dentistry today at (305) 306-9250 or make an appointment.
---
Miami Center for Cosmetic and Implant Dentistry offers affordable family dentistry and gentle, compassionate dental care in Miami. Our offices are conveniently located with extended hours to meet your needs. At Miami Center for Cosmetic and Implant Dentistry, we provide most dental services, from basic preventative care and general dentistry to specialized procedures and complete dental reconstruction. We accept most dental insurance plans and offer affordable financial solutions for any budget. Patient satisfaction is our top priority and we strive to provide the exceptional, affordable dental care and personal touch that lead to lasting relationships. A smiling patient is our greatest reward and we look forward to keeping those smiles healthy, beautiful, and bright. Discover an affordable dentist who truly cares at Miami Center for Cosmetic and Implant Dentistry.