Posted under:
General
Posted on: August 25, 2016
Come out of the Dark about Causes and Treatment for Stained Teeth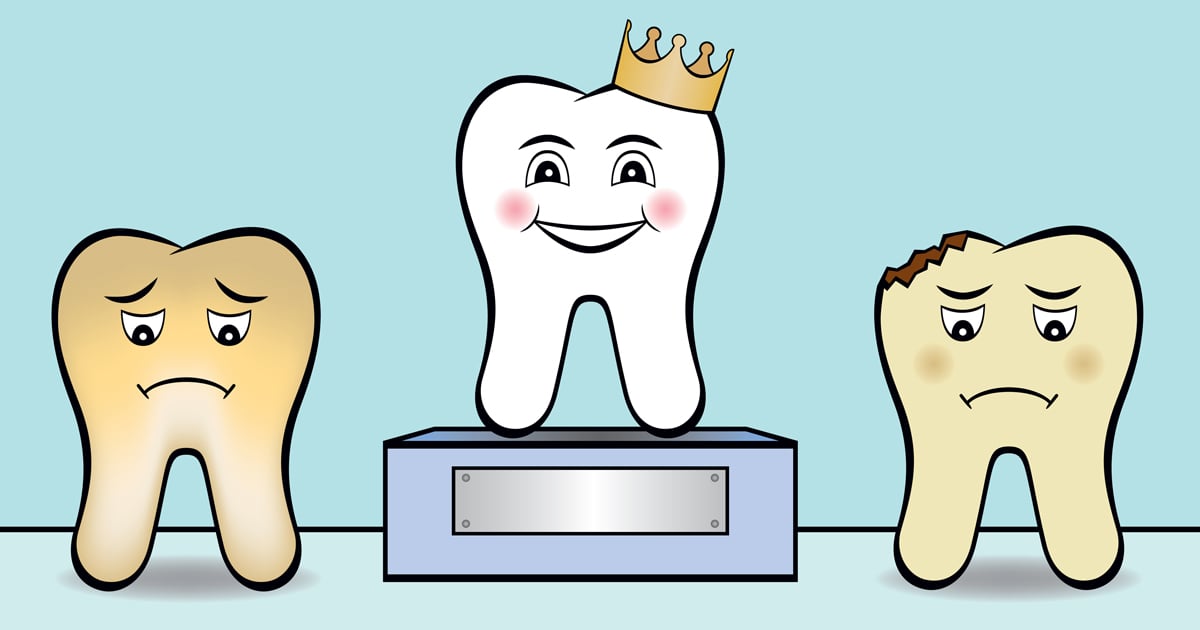 If your discolored teeth are casting a dark cloud on your confidence, discover the cause of this staining and the best ways to whiten your smile.
1. Dark Foods can Leave a Dark Mark On Teeth
Dental care experts say that many dark-colored foods can easily stain your smile, such as blueberries, blackberries, beets, and tomato sauce.
2. Darker Drinks can Make you Thirst for Whiter Teeth
Darker drinks can leave your teeth dark and discolored. Many of these drinks may be part of your daily diet, such as coffee, tea, cola, and wine. Your dentist in Miami will advise you to cut back on these drinks, or at least sip them through a straw and rinse your mouth with water after having them.
3. Tobacco Makes Whiteness Go up in Smoke
If you smoke or chew tobacco, it's likely you'll end up with gray or yellow teeth. According to dental care experts, sometimes these stains cannot be removed with any treatment for stained teeth.
4. Good Oral Hygiene is a Bright Idea
By preventing stains with proper dental care, you won't need to worry about treatment for stained teeth. Be sure to brush and floss every day, as well as visit a dentist in Miami for regular check-ups and cleanings.
5. Professional Whitening can Brighten your Life and Smile
The fastest, easiest, and most dramatic treatment for stained teeth is professional tooth whitening. Usually, a dentist can significantly whiten stained teeth in less than an hour. If your dentist doesn't offer this treatment, find a dentist in Miami who specializes in whitening and say goodbye to stains.
To learn about our family dentistry practice in Miami, call Miami Center for Cosmetic and Implant Dentistry today at (305) 306-9250 or make an appointment.
---
Miami Center for Cosmetic and Implant Dentistry offers affordable family dentistry and gentle, compassionate dental care in Miami. Our offices are conveniently located with extended hours to meet your needs. At Miami Center for Cosmetic and Implant Dentistry, we provide most dental services, from basic preventative care and general dentistry to specialized procedures and complete dental reconstruction. We accept most dental insurance plans and offer affordable financial solutions for any budget. Patient satisfaction is our top priority and we strive to provide the exceptional, affordable dental care and personal touch that lead to lasting relationships. A smiling patient is our greatest reward and we look forward to keeping those smiles healthy, beautiful, and bright. Discover an affordable dentist who truly cares at Miami Center for Cosmetic and Implant Dentistry.