Posted under:
General
Posted on: February 20, 2016
Chew Over the Choice between Tooth Implants and a Root Canal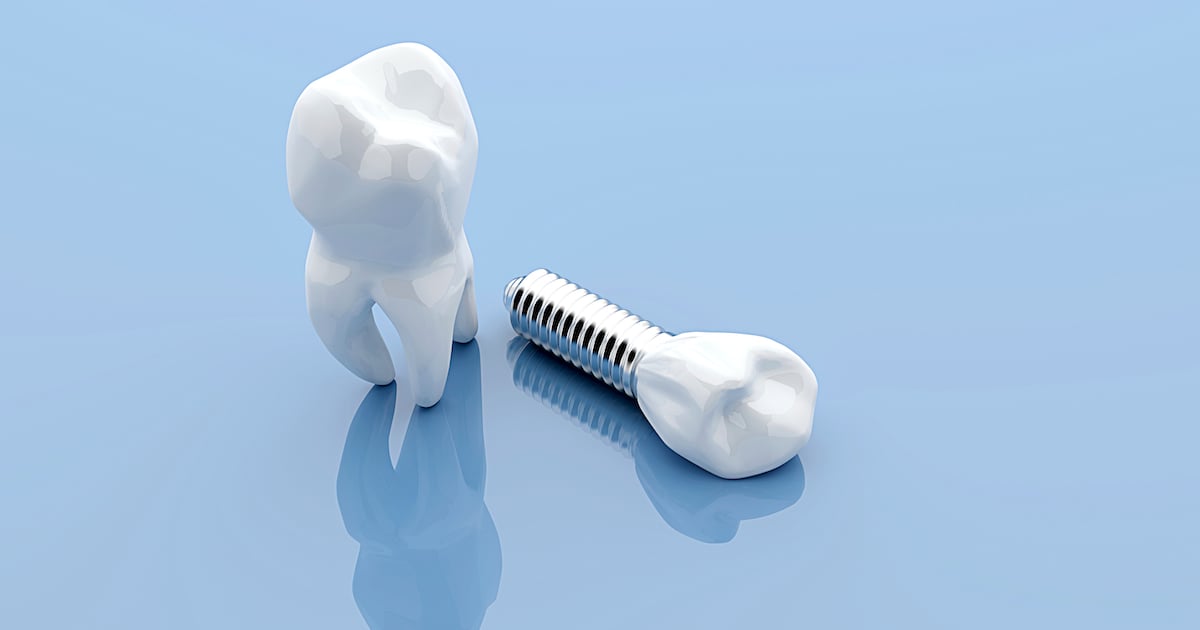 If you're struggling with the choice between a tooth implant or a root canal to repair a damaged tooth, new research has shown that root canals can be just as effective as tooth implants. Learn the benefits of each treatment and use these facts to guide your decision.
The Truth about Tooth Implants
Dental implants have become a very popular treatment for restoring damaged teeth. To place tooth implants, special implant dentists need to extract the damaged tooth and then surgically embed a metal post into the jaw that will hold a porcelain crown. The treatment typically requires three or more dental visits and while the procedure is painless, there can be post-surgical discomfort. Plus, tooth implants are typically more expensive than other restoration options. But often implant dentists offer special financing plans to make affordable dental implants a reality for many.
Get to the Root of Root Canals
The other popular treatment for damaged teeth is a root canal, which saves more than 17 million teeth each year. For a root canal, a dentist removes the tooth's inner pulp that is infected and therefore causing the pain and problem. Then, the inside of the tooth is carefully cleaned, filled with a special material, and sealed. With a root canal, there's no need to extract the tooth because the dentist is able to save it. Most root canals only require one dental visit and are virtually painless. Along with less treatment time comes a lower price, which makes root canals a more cost-effective alternative to less affordable dental implants.
Making the Right Dental Decision
With research showing that tooth implants and root canals are equally effective, you need to consider other dental and personal issues. Dentists tend to favor saving natural teeth with root canals instead of extracting them and replacing with artificial teeth. But you also need to consider the following factors in your decision:
The complexity of your case
Health history
Personal preferences
Time commitment
Cost
The dentist's recommendation for you
To learn about our family dentistry practice in Miami, call Miami Center for Cosmetic and Implant Dentistry today at (305) 306-9250 or make an appointment.
---
Miami Center for Cosmetic and Implant Dentistry offers affordable family dentistry and gentle, compassionate dental care in Miami. Our offices are conveniently located with extended hours to meet your needs. At Miami Center for Cosmetic and Implant Dentistry, we provide most dental services, from basic preventative care and general dentistry to specialized procedures and complete dental reconstruction. We accept most dental insurance plans and offer affordable financial solutions for any budget. Patient satisfaction is our top priority and we strive to provide the exceptional, affordable dental care and personal touch that lead to lasting relationships. A smiling patient is our greatest reward and we look forward to keeping those smiles healthy, beautiful, and bright. Discover an affordable dentist who truly cares at Miami Center for Cosmetic and Implant Dentistry.