Posted under:
Root Canal
Posted on: October 2, 2022
Celebrate Dental Hygiene Month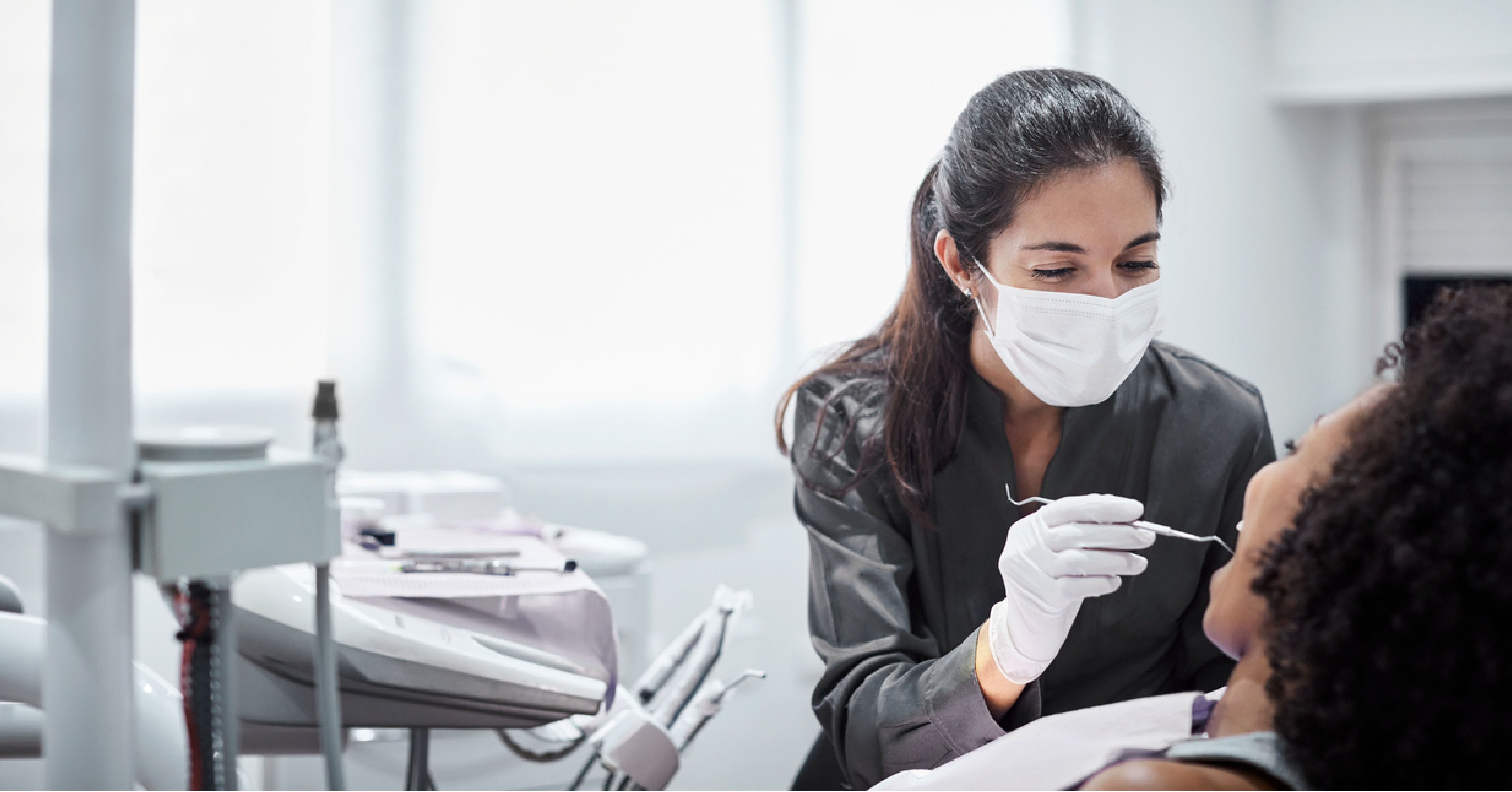 October is Dental Hygiene Month, which started back in 2009. Although there are other dental holidays during the year, dental hygiene is so important, it gets its own month. Dentists and dental hygienists want people to know how to care for their teeth at home, how to avoid eating and drinking too many foods and beverages with sugar, and why they should get regular dental checkups and professional teeth cleanings. October is the perfect time to celebrate Dental Hygiene Month with so much candy available. We can tell you about healthier Halloween treats to eat and how to mitigate the damage from sticky sweet treats.
To learn more ways to celebrate, call our dental office in Miami to schedule a checkup and professional cleaning today.
What's the Role of a Dental Hygienist in Miami?
The most common task associated with dental hygienists is cleaning teeth. This is one of their principal jobs, scraping off plaque and tarter, flossing and polishing teeth, but it's not all they do. Patient education is a major part of a dental hygienist's job. They provide instruction on proper brushing and flossing techniques, so their patients get the most out of their dental hygiene routine. They also offer tips about healthy eating and smoking cessation.
A dental hygienist is a highly trained healthcare professional who is trained to observe any issues that the dentist will need to pay particular attention to. These can include anything from signs of gum disease to the early warning signs of oral cancer,
Why Do Dentists and Dental Hygienists Stress Good Oral Hygiene?
They stress good dental care because it can help you keep your teeth for life. Losing teeth as you get older isn't inevitable. Decay and gum disease are almost always preventable if you follow the best practices below.
Better Toothbrushing
Brush your teeth every morning and at bedtime. Brush the front, back, and chewing surface of every tooth. This should take you two minutes.
Using the right tools is essential. You need a toothbrush with soft bristles and a head small enough to reach your back teeth. You cal use an electric toothbrush or a manual one; both are equally effective. Replace your brush or electric toothbrush head every three months or after you've been ill.
Always use a fluoride toothpaste. Once you've finished, don't rinse your mouth with water. Simply spit out any excess toothpaste. This will help keep the fluoride on the teeth longer.
Is Flossing Optional?
Flossing at least once a day is just as important as brushing twice daily. Toothbrushes can't reach plaque in between teeth and at the gumline between teeth. Plaque buildup in these areas can lead to decay and gum disease.
Despite flossing being essential, only about 20% of people floss daily. We stress to our patients how important flossing is to prevent future tooth loss. Gum disease is the leading cause of tooth loss in adults over the age of 40. No matter what your age, you can celebrate Dental Hygiene Month by making sure you floss every day from now on.
Chew Sugar-Free Gum
Did you know chewing a piece of sugarless gum for 20 minutes after you eat can help you prevent cavities? It increases the flow of saliva which can help your mouth wash away plaque. It's no replacement for brushing or flossing, but it can help if you can't do either in the middle of the day. Keep some with you at all times. It can also freshen your breath.
Help celebrate Dental Hygiene Month by keeping your mouth as clean as possible whenever you can.
What's Left to Do for Healthy Teeth and Gums?
You can take care of your teeth and gums at home, but every six months, come to our dental office in Miami for a routine checkup and professional teeth cleaning. We are our patient's partners in their dental health. As you get older, you don't have to lose teeth. It's possible to have a healthy smile for your whole life with the right team behind you.
Join us in celebrating Dental Hygiene Month in Miami by scheduling an appointment with our office today!