Ba​​sic Dental Care in Miami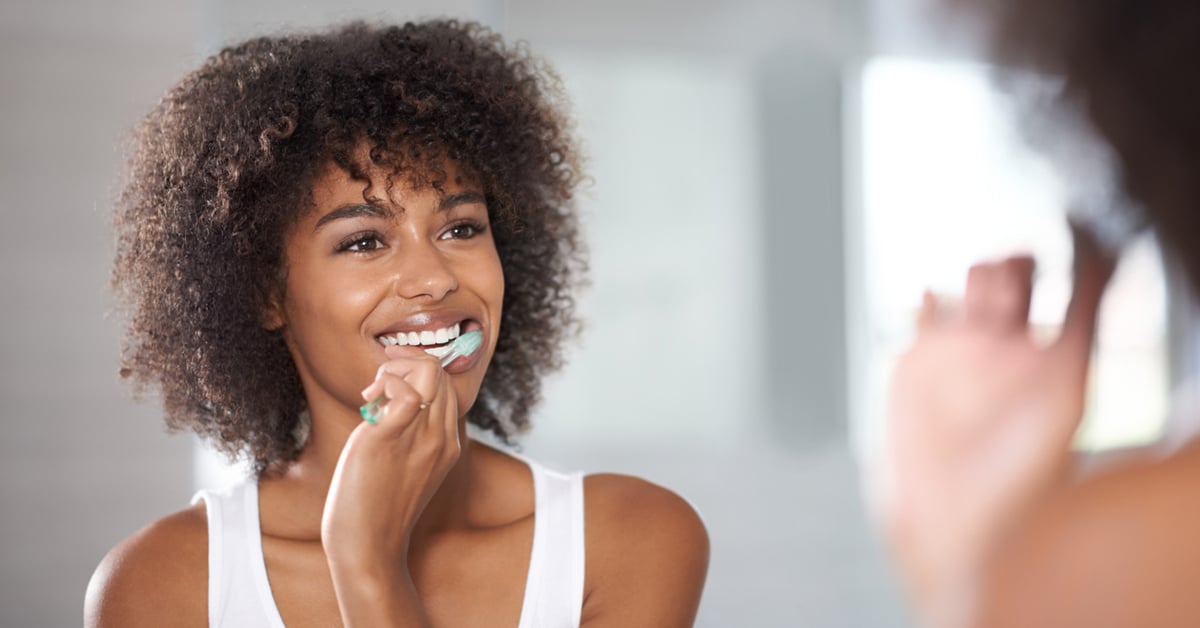 Your overall good health is impacted by your good oral health, so maintaining healthy teeth and gums helps you to maintain a healthy body. Proper, consistent oral hygiene practices are integral parts of your good oral health. Unfortunately, sometimes it's not possible to apply the best oral hygiene practices. Planning ahead for these types of situations can make a dramatic difference in your dental health, and the following recommendations may help you.
What Is Good Dental Hygiene?
One of the most important factors in good oral hygiene is your dentist. You should have a dental exam and teeth cleaning at least once each year. Twice each year is better, but that's not always feasible for many different reasons. Regular dental exams are essential because your dentist can detect minor issues before they escalate and even before you're aware of them. Some dental issues, like oral cancer for example, may have no symptoms initially and only a professional will be able to spot its presence.
Other aspects of good dental hygiene include recommendations by the American Dental Association, which include:
Brush at least twice each day
Floss at least once daily, preferably just before bedtime
Use a fluoride toothpaste
Get regular dental exams and teeth cleanings
Use an antibacterial mouthwash daily
Make sure your toothbrush, toothpaste, and mouthwash carry the ADA Seal of Approval
Click HERE to schedule a dental exam and teeth cleaning.
Other basic dental care tips include:
Avoid eating or drinking anything except clear water after you've brushed and flossed at nighttime.
Brush your teeth first thing in the morning before you eat or drink anything.
It's essential to floss before bedtime so that food particles that may be lodged between your teeth don't have all night to start attacking your tooth enamel.
If you can't brush and floss after each meal, rinse your mouth well with clear water after eating.
Brushing Twice Daily
Brushing is perhaps the most important aspect of your dental care. It helps remove food particles that may be lodged between your teeth and gums, so it's a major factor in eliminating tooth decay and plaque. However, you should brush for 30 seconds on each side of your upper jaw and 30 seconds on each side of your lower jaw, so you should brush for two minutes overall.
Use a gentle pressure and circular strokes when you brush. A back-and-forth motion ensures you eliminate the most food particles, and brushing your tongue can help eliminate additional bacteria. We recommend that you replace your toothbrush every three months or after you've been ill. If it starts to look frayed or the bristles are worn, replace it. Use a soft toothbrush unless your dentist specifically states otherwise.
Fluoride Toothpaste
Fluoride is a natural mineral that can strengthen the enamel and help reduce cavities, so most toothpastes are now fluoridated. Since most municipalities now fluoridate their water supply, some people are concerned that they'll get too much fluoride, but that doesn't generally happen. City water is fluoridated to the minimum level for health benefits, but if you have questions, your dentist would be happy to answer them.
Flossing is Essential
The ADA recommends flossing once daily at a minimum. Ideally, flossing after each meal or snack removes the most food particles, but that's not always feasible. If you can't floss after a meal or snack, then rinse your mouth well with water. This habit will reduce the likelihood of bad breath, gum disease, and tooth decay. The type of flossing apparatus used doesn't matter as much as the fact that you floss.
More Dental Care Basics
An antibacterial mouthwash is always a good addition to your basic oral hygiene regimen. Not only does it reduce the bacteria in your mouth, it reduces the risk of developing gingivitis, particularly when you use it at night just before you retire.
Healthy snacks and a healthy diet are great additions to your good dental hygiene routine. Snacking on fruits and vegetables helps to reduce bacteria because they help cleanse the teeth and tongue after eating. Drink unsweetened beverages and clear, unflavored water throughout the day to minimize the bacteria in your mouth.
Travel-sized toothbrushes and toothpaste can help you maintain your oral health, but you can rinse with plain water when those options aren't available. If you can floss before you rinse, that's even better.
How Do My Dental Habits Impact My Overall Health?
Although proper dental health begins with your oral hygiene practices, your dedication to annual checkups and teeth cleaning will play a major role in your overall health. Your dentist will check for cavities, gum disease, and plaque among other things. All of these dental problems can negatively impact your overall health is left untreated.
Due to the increased prevalence of oral cancer, which often presents asymptomatically, most dentists now perform an oral cancer screening during an exam. Oral cancer now accounts for more than three percent of all new cancers, and if you smoke or drink, your risk increases. It's essential to avoid cancer if you want to maintain good health in general.
Your Miami Dentist Is Your Strongest Ally
If you need a dentist, then call Miami Center for Cosmetic and Implant Dentistry at (305) 306-9250 to schedule an appointment with one of the amazing dentists in our office. No matter your dental issue, we're here to help.
We understand that with the complexities of modern life it's very easy to procrastinate about scheduling a dental appointment, but it should be a priority. You may have more questions, such as when's the best time to brush and floss or is an electric toothbrush better, and your dentist can answer those questions and more for you.
Don't hesitate or delay in contacting our office to schedule an appointment. We're among the best in the area for dental services and we'll ensure that you're comfortable throughout your procedure, so call us today. We look forward to speaking with you and working with you.