Posted under:
General
Posted on: July 25, 2016
Affordable Dental Implants Miami Loves: Your Smile Could Be Next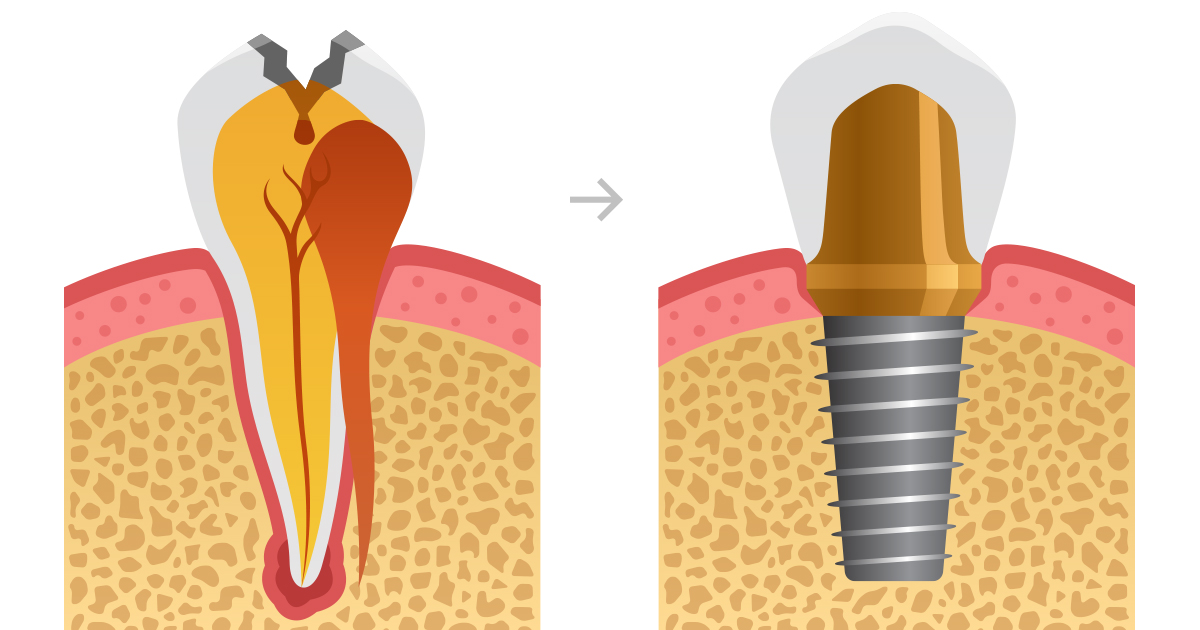 If you've lost a tooth due to advanced periodontal disease, tooth decay, injury, or some other reason, a dental implant might be the ideal solution. Dental implants are artificial tooth roots. They are placed into your jaw to serve as anchors for replacement teeth or dental bridges. Two main types of implants are commonly used. If you have an endosteal implant, then screws, blades, or cylinders are inserted into your jawbone to hold prosthetic tooth replacements. A subperiosteal implant is placed on top of the bone. Its metal framework protrudes from your gums to hold a denture or other artificial tooth replacement.
Are you a Candidate for the Affordable Dental Implants Miami Offers?
In order to be a good candidate for implants, you must have good oral and general health. The implant will require a certain amount of viable jawbone for support. You'll also need to have healthy gums that are free from periodontal disease. If your mouth is healthy enough for an implant, contact the best dentist Miami has to offer today, and get started on your new smile.
What is it Like to Get the Dental Implants Miami Loves?
The process of getting implants varies based on many factors. Here are a few possibilities:
One implant and one crown can replace a single missing tooth.
Implant-supported bridges can replace multiple teeth.
If all of your teeth are missing, an implant-supported full bridge or denture can replace them.
If your dentist cannot place an implant due to insufficient bone or jaw irregularities, corrective procedures such as sinus surgery or ridge modification may be necessary.
What you can Expect after Getting the Dental Implants Miami Dentists are Happy to Provide
Just like your natural teeth, your implant-supported teeth will require good oral hygiene and regular professional dental care. Keep your follow-up appointments to ensure that your implants stay in great shape. To learn more about affordable dental implants Miami dentists provide, find the best dentist Miami resources, and schedule your evaluation.
To get the dental care you deserve from an affordable dentist in Miami, call Miami Center for Cosmetic and Implant Dentistry today at (305) 306-9250 or make an appointment.
---
Miami Center for Cosmetic and Implant Dentistry offers affordable family dentistry and gentle, compassionate dental care in Miami. Our offices are conveniently located with extended hours to meet your needs. At Miami Center for Cosmetic and Implant Dentistry, we provide most dental services, from basic preventative care and general dentistry to specialized procedures and complete dental reconstruction. We accept most dental insurance plans and offer affordable financial solutions for any budget. Patient satisfaction is our top priority and we strive to provide the exceptional, affordable dental care and personal touch that lead to lasting relationships. A smiling patient is our greatest reward and we look forward to keeping those smiles healthy, beautiful, and bright. Discover an affordable dentist who truly cares at Miami Center for Cosmetic and Implant Dentistry.